Broadband Library The Digital Generation
It is the beginning of a new season of Broadband Library. Not only is it the first issue of 2017, it is the debut of our new responsive website, broadbandlibrary.com. Our print publication has been an exclusive SCTE/ISBE member benefit for over 20 years. Now with the help and encouragement from engineering colleagues and authors, Broadband Library has enhanced the digital website to deliver its award-winning content online and make it easily accessible 24/7 from your computer, tablet, or smart phone. The new broadbandlibrary.com is an interactive platform for readers to not only view current and archived issues, but also gain access to featured articles, authors and/or products and services with a simple click of a button.
I wanted to do this right and make it as high quality as the print version. It's clean, innovative, and very user-friendly. I'm an old print pioneer but I have been told over and again the importance of digital media from none other than Ashley Wilson Szor, the new associate publisher who spearheaded the new site. Younger generations are anxious to access news and content right away and now we've made that possible. As the lines between print and online content blur, the bottom line is simple… people still want content from trusted sources — a major advantage for trusted publishers.
Additionally, users can download Broadband Library's E-Book, a digital flip edition of the print magazine in its entirety, directly from the website broadbandlibrary.com. In an HTML5 format, the E-Book is searchable and includes hyperlinks of the content on each page.
You might say we are using a hybrid approach as we are combining all of the approaches above to increase options for readers and advertisers. Integration is the name of the game and we have made our style carry over among the different formats. I just know you are going to love it!
And speaking of award-winning articles and love… this issue of Broadband Library has them both! Let's begin with the "The Inside Story: Mediacom Goes All-In on DOCSIS® 3.1" told by JR Walden, Mediacom's SVP Technology, CTO. Stewart Schley interviewed this renowned technologist with over 23 years of experience in Internet and telecommunications technology. I promise he will captivate as he recounts the events leading up to this momentous event. Along the same lines… Meet The Futurist, Jeff Finkelstein, who led the Cox team responsible for the deployment of DOCSIS technologies. Unlike our Phantom, our new author is "no stranger." His reputation precedes him and his feature, "SOS …Getting Help with the Shiny Object Syndrome," brings the future of "deploying the latest, greatest, neatest, cheapest, fastest technologies then…" You will just have to read his article to understand Jeff's importance as "The Futurist."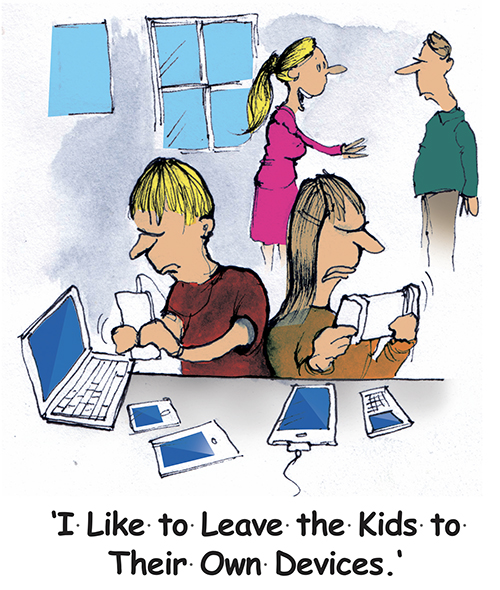 If you are not energized yet, there is more to read in this issue. Ron Rizutto, Professor of Finance at the Daniels College of Business at the University of Denver and 33 year cable industry staple, discusses the outsized "ROI for the Future by Getting to Yes on Energy 2020." And in cadence with Ron's article, Daniel Howard talks about "A Renaissance of Energy Modeling." All our resident authors are back, including Brady Volpe and H. Mark Bowers who discuss testing practices. Brady identifies the "New Rock Stars CCAP and Cable Modems" and Mark reviews "FCC Proof-of-Performance Testing Requirements." Our Primary Source author, Ron Hranac, discusses in "Return Loss" the impact of impedance mismatches on cable systems. Another new resident author is Tom Gorman, aka Flash, who writes about "The Broadband Mechanic and Layer 1." Cable systems are striving to create higher skilled technical personnel. This is good, but basic skills may get overlooked which is not good! Tom will be addressing the basics necessary to achieve customer service satisfaction. Have fun reading the issue and please remember to check out broadbandlibrary.com our newest branch of Broadband Library!

---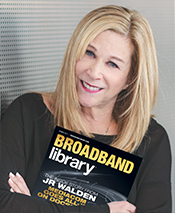 Cathy Wilson, Publisher
A cable industry veteran of 38 years, Cathy is founder and 20 year publisher of Broadband Library, recipient of the SCTE's 1998 Chairman's Award. She holds a B.A. and M.A. from Purdue University and the University of Arizona, respectively. Cathy is a member of the Cable TV Pioneers Class of 2000. She was honored in 2007 by NCTA with the prestigious Vanguard Award and was inducted into the SCTE Hall of Fame in September, 2016.
---
Credit: Cartoonstock.com