Mediacom Goes All-In On DOCSIS 3.1
The Inside Story From JR Walden
In January 2017, Mediacom Communications drew back the curtain on the cable industry's largest DOCSIS® 3.1 implementation to date. The company's "Project Gigabit" ultimately will make gigabit-per-second connectivity available throughout virtually the entirety of Mediacom's 22-state footprint. For the article below, Mediacom's CTO JR Walden visited with Stewart Schley for Broadband Library to recount in detail the behind-the-scenes decisions that led to a historic moment in cable's broadband progression. Read on to learn how Mediacom became the first cable company to make a footprint-wide commitment to DOCSIS 3.1.
The Mojave Desert town of Ridgecrest, Calif. has a singular claim to fame: It flanks the sprawling Naval Air Weapons Station China Lake (or NAWS), where engineers and scientists spend their days testing airborne weapons used by the U.S. Navy. It's a place where brainiacs rule: In one Ridgecrest neighborhood tracked by the U.S. Census Bureau, 46 percent of the roughly 5,000 residents have earned a post-secondary degree.
For Mediacom Communications, the town has special significance. In 1996, a former banking executive named Rocco Commisso bought the cable system serving Ridgecrest, launching a company that eventually would grow to serve more than 1.4 million cable TV customers.
The fact that Ridgecrest has a special place in Mediacom lore is well-documented. But there's another, lesser-known tie-in. Ridgecrest is also where Mediacom's Chief Technology Officer JR Walden grew up as a teen, teaching himself how to write software in the Pascal and C programming languages on a Commodore 64 computer. While his high-school buddies were flipping burgers at fast-food restaurants, Walden had a high-level security clearance at NAWS, where he spent weekends troubleshooting programs written in Fortran. Walden's self-effacing reflection nearly 30 years later: "I was a nerd."
Maybe so, but a commitment to the leading edge of information technology now looks to be paying off big. Today Walden is the main technology architect behind a watershed initiative that puts Mediacom ahead of any other cable company in deploying what some believe is the broadband platform of the future: DOCSIS 3.1.
In January, Mediacom lit up the first major leg of what will become a nearly company-wide implementation of the new high-speed data specification. When it launched 1-gigabit Internet service across its one million household Iowa footprint, Mediacom became the first cable company to commit to an all-in embrace of the technology platform designed to usher in a new era of broadband performance over cable's HFC networks. Following the Iowa introduction, Mediacom will launch DOCSIS 3.1-powered networks throughout its markets, with the project ultimately passing more than 3 million homes and businesses in 22 states this year.
A Broadband Buildup
The story behind a momentous deployment is partly a technology tale and partly a testament to corporate risk-taking.
Shortly after Commisso had taken Mediacom private in 2011, the company's founder and CEO had started to think about the future of broadband and Mediacom's role in what suddenly seemed to be a changing marketplace. Telecom giant Verizon had amassed more than 3 million video and Internet customers for its ambitious, multi-billion dollar broadband network project called Fios. AT&T was closing in on 30 million homes passed and 6 million high-speed Internet customers for its U-verse deployment. Google had launched Google Fiber, a brash initiative to build gigabit-capable networks from the ground up in a handful of cities. Commisso, who had worked for 10 years as the CFO of CableVision Industries before starting Mediacom, was part of a cable industry that had taken a commanding lead in connecting U.S. households to high-speed IP networks, rising up as the preferred alternative to slower DSL-based telco platforms. But now the ground appeared to be shifting. "The question was, if 1 gig was going to be a thing," recalls Walden, "then what was our answer?"
During a series of meetings that followed, Commisso asked Walden about options for upgrading Mediacom's existing DOCSIS platform, which already was capable of rendering downstream speeds that clocked in at hundreds of megabits per second. Commisso, a famously competitive executive and former soccer standout at Columbia University – and as of this January, the new majority owner of the New York Cosmos North American Soccer League team – was as unwilling to concede performance supremacy to any rival. One of the scenarios they discussed was extending fiber beyond neighborhood nodes and directly to homes. But Mediacom's rural-market tilt, with its relatively low density of households, made the idea economically untenable. As Walden pointed out, the costs associated with digging trenches and extending physical cables across a geographic footprint averaging 50 homes per mile were prohibitive. Then there was the often-overlooked time dimension: attaining easements and permits to bury fiber under yards, railroad tracks and streets would take years.
A more attractive alternative was taking shape at CableLabs, the cable industry's Colorado-based R&D facility, where data networking specialists were working on a new way to bundle more spectrum and wring more spectral efficiency from cable HFC networks. DOCSIS 3.1, the fifth iteration of the groundbreaking DOCSIS specification set, relied on wider swaths of bandwidth coupled with a multiplexing technology, OFDM, that could reliably hurtle IP packets across higher frequency ranges at significantly faster speeds (see illustration). Walden, familiar with the brewing DOCSIS 3.1 specification from his participation on the CableLabs Technical Advisory Committee, was an early believer in the technology's promise. If technology vendors were willing to deliver on new iterations of silicon, modems and CMTS gear demanded by the new specification, Walden was confident DOCSIS 3.1 could solve Mediacom's quest to deliver 1-gig Internet services within the timetable Commisso was looking to achieve. Plus, Walden had discovered a hidden gem within the new specification: Putting aside its gigabit-speed promise, DOCSIS 3.1 presented a cost-effective way to produce improved performance even for sub-gigabit tiers.
What Walden didn't anticipate was Commisso's willingness to commit to a wholesale, company-wide embrace – a possibility Commisso first broached during a 2015 presentation Walden had prepared. "At some point in the meeting, he stopped and said, 'JR, why wouldn't we just do the whole company?' I stalled for 60 seconds, and I said, 'Other than the big chunk of money to do it, if you're asking me what's the catch, I don't see a catch.'"
Commisso, who earned a bachelor's degree in Industrial Engineering from Columbia in 1971, followed up with his own fact-finding mission by talking to peer company CEOs and CableLabs leaders before making a startling declaration: He would commit more than $1 billion to upgrade Mediacom's network not just in piecemeal slices of Mediacom's territory, as Walden had originally presumed, but throughout the entire footprint. And he'd launch first in Iowa, where Mediacom had more customers than in any other state and where the governor, Terry Branstad, had declared advanced broadband capability to be a major public policy goal.
Vendor Alliances
To meet Mediacom's aggressive deployment goals, Walden scoured the vendor marketplace for technology that could get the company where it wanted to go. He identified two familiar Mediacom vendors – Casa Systems and Cisco – that would supply DOCSIS 3.1-capable CCAP technology to power the upgraded network. Beginning last fall, Mediacom engineers at headend locations across Iowa, often joined by vendor company representatives, installed the new equipment on node-combining racks that stood next to Mediacom's existing broadband data delivery hardware. Starting with the headend serving Mediacom's Quad Cities, Iowa system, they would plug in modems, measure speeds, test performance and tweak the new DOCSIS 3.1 connectivity. Walden recalls the first installation at Quad Cities as a moment of hushed anticipation: "It's nine or ten engineers huddled around a modem waiting for the lights to blink. When it syncs, we're like, 'woo-hoo!'"
Every plug-in, every process and every button pushed was documented painstakingly in a manual that would be distributed to engineers and technicians across the company. Once the engineering team was satisfied that the gear was working properly and to Mediacom's specifications, engineers would begin to make the actual cuts to the new DOCSIS 3.1 hardware, starting with one or two nodes and building up to larger-scale conversions. "You start off a little risk-averse, and you add little learnings and tweaks over time," Walden explains. "Once you build up that comfort level, you move faster." This same progression was repeated, headend after headend. By late October, Mediacom had completed outfitting virtually its entire Iowa network with DOCSIS 3.1 capability, and was deep into upgrades across the remainder of Mediacom's 22-state footprint. All that remained now was to let people know it was available – and start taking orders.
That's exactly what Mediacom did on Wednesday, Jan. 18 from its Des Moines master headend facility. The unveiling took place replete with a prepared announcement from Iowa Gov. Branstad, who proclaimed that thanks to Mediacom, "Iowa is positioned at the forefront of America's transition into the gigabit era." There was more than pomp and circumstance to the moment, however. The very next day, Mediacom crews were completing install orders for the new, revved-up broadband capability.
In Iowa today (and elsewhere soon) Mediacom's "Project Gigabit" provides downstream network connections of up to 1 gigabit per second to residences and businesses that are hungry for more capacity. The upgrade immediately elevates entry-level speeds to 60 Mbps, supports the company's "flagship" 100 Mbps and 200 Mbps tiers and enables new higher-end tiers that deliver downstream speeds of up to 500 Mbps and 1 Gbps. Mediacom's gigabit service is available in Iowa for $139 per month, and a 500 Mbps service costs $119 per month (or less with bundled discounts). That means for less than $150 per month, residential customers can get the sort of broadband connectivity once reserved for large corporations and institutions with highly permissive IT budgets. By the fall of this year, Walden expects Mediacom to have the DOCSIS 3.1 deployment largely completed across the entire company.
It's only fitting that the earliest inklings of Mediacom's DOCSIS 3.1 implementation were conceived in a conference room outside Commisso's office, where senior staff members met to consider their broadband strategy and weigh technology alternatives. At Mediacom's corporate headquarters in Blooming Grove, N.Y., there are more than a dozen conference rooms, each named after a market where the company owns cable properties. The one where Walden and Commisso first contemplated blazing new ground with DOCSIS 3.1 seems particularly well-aligned with the journey. It's called the Ridgecrest Room.
---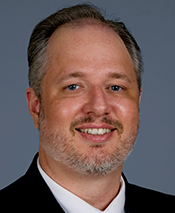 About JR Walden
Mediacom CTO JR Walden has 20 years of experience in the cable industry, and 23 years of experience in Internet and telecommunications technology. He has served as Mediacom's Senior Vice President, Technology since February 2008. Prior to that time, he was Group Vice President, IP Services from July 2004, Vice President, IP Services from July 2003, Senior Director of IP Services from June 2002 and IP Services Director from October 1998. Before joining Mediacom in 1998, Walden worked in the defense research industry holding various positions with the Department of Defense, Comarco and Science Applications International Corporation.
---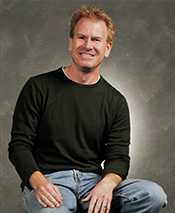 About the Interviewer 
Stewart Schley,
Media/Telecom Industry Analyst
stewart@stewartschley.com
Meet Stewart Schley, a journalist who is no stranger to Broadband. For over 20 years Stewart has been captivating readers with his industry foresight and knowledge. He has a special talent for providing the best business profiles by sitting down… one on one… with his subject and getting the real story. If you missed his compelling interview with John Malone check it out at broadbandlibrary.com in the archives section.