Looking for leading industry vendors and solutions providers? Look no further. Broadband Library has been featuring the industry's best for more than 20 years.
BUSINESS SERVICES
---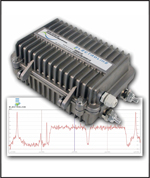 HARDENED CABLE MODEM
Electroline's DOCSIS® 3.0 Rugged Cable Modem products (AQ4 Series) are innovative solutions for generating additional revenue for cable operators. Hardened, industrial grade, high data capacity, strand or pedestal mount & cable plant powered, these devices enable a broad range of IP applications for business services where installation in outdoor environments is required. They are cost-effective, allowing for a short return on investment (ROI) and compatible with third-party IP devices.
800-461-3344
jay.staiger@electroline.com
www.electroline.com
---

LTE Gateway
Lindsay Broadband Inc. Strand mounted LTE small cell deployments become a reality with Lindsay LTE gateway products. Advanced appliances temperature hardened and HFC powered including DOCSIS and optical backhaul with 250 Watt power buss to complete an MSO one box demarcation solution for an MNO LTE small cell. Crafted with 600-700MHz EMI protection our Gateways are compatible with the leading LTE small cell manufacturers.
800-465-7046
contactus@lindsaybroadbandinc.com
www.lindsaybroadbandinc.com
---
CONSTRUCTION
---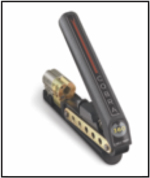 TOOLS
Cable Prep Compact, rugged and versatile; the Cobra360 dual compression tool from Cable Prep is THE installation tool for professional installers. Offering essential 360-degree connector support while compressing all F-type connectors used on RG 6, -59, -7, -11 and mini coax cables, the Cobra360's design virtually eliminates improper install related truck rolls. Available today from our Authorized Distributors. CIFA numbers available. Please see our website for details.
800-394-4046
www.cableprep.com
---

TOOLS
Cable Prep New Look! Cable Prep Brand AIO All In One Coring Tool for Hardline Cables. Cable Prep designed the AIO all-in-one cable preparation tool to simultaneously strip back the jacket, core the dielectric, and includes a cable beveling tool to strip back and bevel the outer conductor, and measure and bevel the center conductor on hardline cables. Cable Prep brand tools are designed better, made better, they work better and last longer. Sold through authorized distributors. Please see our website for details.
800-394-4046
www.cableprep.com
---

TOOLS
Cable Prep New! Cable Prep now offers our industry leading torque wrenches in two additional styles. Our speed wrench offers the same reliable torque consistency, with an angled head to allow continuous turning without the need to reposition the wrench. Available in factory pre-set 20, 25, 30 & 40 inch pound torque sizes. Also available now is our 9/16" sized torque wrench. All three styles are available now from our Authorized Distributors. Please see our website for details.
800-394-4046
www.cableprep.com
---
DISTRIBUTION
---

AMPLIFIERS
 ACI Communications, Inc. 1 GHz Amplifiers 1002 MHz Amplifiers using GaN Hybrids. This results in higher output with more reliability. Programmable digital AGC gives you future proof amplifier. Standardized housings between amplifiers and nodes allows easy segmentation.
800-509-4902
cs@acicomms.com
www.acicomms.com
---

DISTRIBUTOR
Technetix offers a unique combination of R&D, world-class technology, installation accessories and supply chain solutions that manufacturers and distributors alone cannot match.  This gives us the ability to provide creative and flexible solutions for virtually any customer challenge.
866-956-5608
www.technetix.com
---

EQUALIZER
Antronix The Antronix GREQ-42-2 is an inline return path only equalizer specifically designed for use in headend applications requiring tilt compensation within the 5-42 MHz return band for signal optimization. The product is designed to withstand 6 KV ring wave surge, and has ANSI/SCTE 01 compliant F-connectors.
609-860-0160
sales@antronix.com
www.antronix.com
---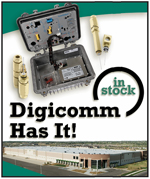 EXCESS INVENTORY
Digicomm International, Inc. Utilizing the excess inventory market for NEW telecommunications equipment, Digicomm purchases & stocks large quantities of CATV inventory. This method of purchasing enables us to often offer much lower pricing than the manufacturer direct. Consider Digicomm a source for acquisition of new products & for liquidation of your excess inventory. Cisco (SA), Corning Gilbert, PPC, Preformed Line Products, Maclean Senior Industries & Opti-Loop.
303-799-3444
sales@digicomm.com
www.digicomm.com
---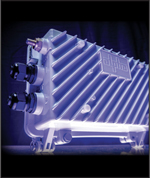 GATEWAY
Alpha The AlphaGateway family of products solve the challenges to deploying new revenue-generating services over existing HFC networks. Easily deployable throughout the outside plant network, the AlphaGateway provides power over Ethernet (PoE), which is the standard interface for Wi-Fi radios, IP cameras, small cell radios and other connected devices. Using the AlphaGateway's enabling technology, operators gain flexibility for interactive device placement with minimal capital investment.
360-647-2360
alpha@alpha.com
www.alpha.com
---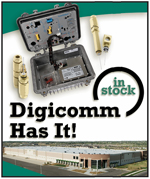 PADS/EQUALIZERS/PLUG-INS
Digicomm International, Inc. offers same day shipping on replacement pads, equalizers, filters and various other amplifier plug-ins. These replacement plug-ins offer the same specifications as the originals from the manufacturer. We stock Digicomm pads and equalizers for Cisco (SA), Arris (C-COR & Motorola), Philips, Texscan, ACI, ADC, Antronix, ATX, Augat, Aurora, Harmonic & others.
303-799-3444
sales@digicomm.com
www.digicomm.com
---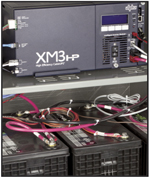 POWER SUPPLIES
Alpha Technologies Our recently introduced XM3-HP CableUPS combines time-tested, robust reliability with next-generation internal intelligence capabilities. With ground-breaking transformer design improvements and the most intuitive and user-friendly interface available, the XM3-HP offers improved efficiency, optimized performance and reduced operating costs.
360-647-2360
alpha@alpha.com
www.alpha.com
---

WI-FI
Alpha Technologies The XM-PoE Kit combines the UPS power from the XM2 or XM3 power supply with DOCSIS 3.0 backhaul through the DM3.0 transponder to provide IEEE 802.3at Power over Ethernet (PoE)+ powered network connectivity up to 100m from the power supply location, providing maximum flexibility for equipment mounting and positioning.
360-647-2360
alpha@alpha.com
www.alpha.com
---
FIBER OPTICS



---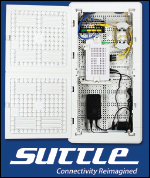 CONNECTIVITY SOLUTIONS
Suttle's MediaMAX™ brand for home/business service distribution includes MAX panels and modules, jacks and wall plates that meet today's need for fiber, CAT6, COAX and wireless connectivity. Plastic panels minimize wireless interference and feature improved venting for superior heat dissipation. Designed for greenfield and brownfield applications, panels can securely house gateways, ONTs and BBUs. Founded in 1910, Suttle specializes in connectivity solutions for hybrid networks.
800-852-8662
www.suttlesolutions.com
---

FIBER SOLUTIONS
Tii Technologies Inc. delivers innovative fiber and copper solutions to meet the most demanding requirements and changing needs of the communications industry. Tii is positioned to provide world-class, product development and quick turnaround manufacturing for a wide range of fiber and copper network solutions engineered to ensure performance, safety and reliability.
888-844-4720
www.tiitech.com
---

FIBER SOLUTIONS
VeEX Inc. Fiber Optic solutions address various stages of fiber network construction, maintenance and restoration tasks and are optimized for FTTx/PON, mobile backhaul, and converged network infrastructures. Multi-functional products include OTDRs, Optical Power Meters, Optical Spectrum/Channel Analyzers, Visual Fault Locators, Laser Sources, and Fiber Inspection Scopes. Mobile and Cloud-based test analysis and result storage streamline workflow, data archiving and asset management.
510-651-0500
sales@veexinc.com
www.veexinc.com
---

OPTICAL/RF ACCESS PLATFORM
 Technetix DBx is the only access platform that enables RF to optical migration without a forklift upgrade.  Designed as a modular DOCSIS 3.1-ready solution, DBx allows technicians to convert an RF amplifier to an optical node using convenient field-swappable modules. Down-time for this upgrade is less than 10 minutes and significantly improves subscriber experience. This energy efficient solution features fully digital controls, and a DOCSIS 3.0 transponder.
866-956-5608
www.technetix.com 
---

OUTDOOR ACCESS SWITCH
 Vecima The Entra Access Switch is designed to extend the capacity of fiber networks without requiring new fibers. Significantly reduce capital costs for short run fiber extension, deep fiber deployments, and R-OLT for PON. With up to 80 Gbps bidirectional and 8 x SFP+ dual 10/1GbE interfaces, the Entra Access Switch is ideal for aggregation, mobile network backhaul, supporting business services and remote 10G-EPON OLT.
+1-306-955-7075
sales@vecima.com
www.vecima.com
---

PREMISE UPS
 Lindsay Broadband Inc. Model LBP-UPS-F is Lindsay's new game-changing customer premise uninterruptable power supply incorporating lithium battery technology to deliver an industry breakthrough in lowering the cost of FTTh deployments. Features include up to 16 hours of battery back-up, the smallest foot-print in the market, advanced charge and safety management, 0 transfer time output, surge, overvoltage, overload and short circuit protection.
800-465-7046
contactus@lindsaybroadbandinc.com
www.lindsaybroadbandinc.com
---

REPAIR SERVICES
ComSonics® has been providing the highest quality electronic and fiber optic repair services since 1968. Our services differentiate on quality, turnaround and overall customer experience. In today's competitive broadband environment, providers must be confident in the integrity of their aging cable plants. Unexpected outages from substandard, low cost repair services damage profitability and should not be tolerated.
800-336-9681
www.comsonics.com
---

RFoG ONU's
Lindsay Broadband Inc. RFoG ONU's available from stock for your MDU, business parks and residential deployments. Available upstream wavelengths 1310nm, 1610nm, and CWDM with optional PON pass-through port. RF diplex filters 42/54, 65/85 and 85/105MHz with optional high output levels to service 64 customers in MDU's
800-465-7046
contactus@lindsaybroadbandinc.com
www.lindsaybroadbandinc.com
---

TOOLS
 Cable Prep Focus Tool: Specially designed for servicing fiber optic cable connectors in high-density patch panels in Central Office, FTTP, and OSP applications, the FOCUS tool makes it easy to insert and remove a small-form-factor (SFF) connector without disturbing adjacent connections. Its patented design includes an integrated flashlight for individual port illumination. The Focus tool works with the following connector types: SC, SC2, MU, LC, SFF and MTRJ connectors. Please see our website for details.
800-394-4046
www.cableprep.com
---
HEADEND/NOC
---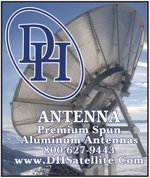 ANTENNAS
DH Satellite, Inc. manufactures commercial-grade, sectional & one-piece, spun aluminum antennas in sizes from .6m up to 5m. All DH Antennas have high efficiency gain with specifications available on C and KU band. Mounts include: Fixed Az-El, HD polar tracking, the Horizon-to-Horizon tracking & the top-of-the-line Fixed or Motorized Az-El Gibralter Series, rated to survive winds of 194 mph. Sectional antennas ship common carrier with DH truck delivery for your one-piece systems. Hot dip galvanizing available.
800-627-9443
www.dhsatellite.com
---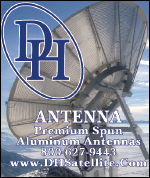 ANTENNAS
 DH Satellite, Inc. The DH 5m 8pc antenna Fixed Gibralter, SURVIVAL of 194 MPH for high winds locations. DH 3.7m 4 piece with 48" Fixed az-el for pole mounted system now standard. Available Antenna sizes include 3m to 5m Solid spun aluminum, sectional and one piece antennas. Custom base cans allow adapting to existing post at site. Contact DH Satellite today to learn more about our sectional antenna line.
800-627-9443
www.dhsatellite.com
---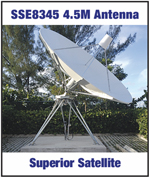 ANTENNAS
Superior Satellite Since 1983, the 8345 4.5M antenna has been in continuous production starting with SA, then ViaSat, and now Superior Satellite. This high-quality, commercial-grade antenna leads the industry in gain, reliability and survivability. The reflector construction is 12 panels of stretch-stamped steel. The steel mount is tooled and machined for precision alignment during installation. Available in C-band (Tx/Rx), Ku-band(Rx), C/Ku-band (Rx), multi-feed, motorized and fixed.
406-257-9590
www.superiorsatelliteusa.com
---

CONVERGED EDGE ROUTER
ARRIS E6000 CER continues the highly successful legacy of the C4 CMTS and delivers new levels of density and cost-effectiveness for high-density markets in a simple, robust integrated architecture. All elements of the E6000 CER are redundant, either N+1 or 1+1, and all are hot-swappable which adds up to 99.999% system availability. Cable operators who deploy IPv6 with the E6000 will benefit from years of operational IPv6 experience gained with the C4 CMTS.
866-36-ARRIS
www.arris.com
---

EMERGENCY ALERT SYSTEMS
Monroe Electronics continues to offer its DTMF and programmable switches, and remains the premier provider of EAS/CAP solutions for FCC compliance and management, featuring the One-Net™ SE series of products able to support any type of distribution – analog, digital (QAM), IPTV or any hybrid mix. With advanced features and support for variety of downstream equipment coupled with class-leading service and support pick the best, pick Monroe!
585-765-2254
www.monroe-electronics.com
---

OOB AND R-PHY
 Kronback Tracers The Kronback Tracers ND1 is placed in the CCAP core. It has two NDF channels (70 MHz to 1218 MHz) including FM radio and a HMS FSK transmission. 120 NDR channels with virtual HMS FSK reception equals the capacity of three HMTS gateways. It also includes a fully virtualized return path monitoring system, providing a complete OOB solution for the CCAP core.
---

OPTICAL AMPLIFIER
 ACI Communications, Inc. ED5229 High-power Multi-port EDFA optical amplifier with built in WDM Mux for existing PON integration to provide an RF overlay solution. Allows for deployments in outdoor cabinets as well as hubs and central offices. Available with 8, 16, 32 or 64 output ports and will fit into a 19 or 21 inch wide rack.
800-509-4902
cs@acicomms.com
www.ACIcomms.com
---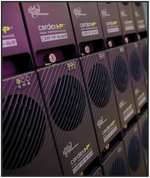 RECTIFIERS
Alpha's Cordex HP rectifiers are available in a wide array of power sizes from 250W to 12,000W per module, enabling the most compact and cost-effective power system design. Combining a unique blend of advanced features, high reliability and greater efficiency. Cordex rectifiers offer significant operational and capital savings.
360-647-2360
alpha@alpha.com
www.alpha.com
---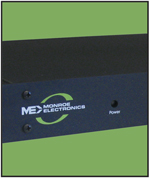 RF MATRIX SWITCHES
Monroe Electronics model R232 MultiPort™ RF Routing System is a truly unique 32×2 switching matrix featuring +20db of gain from input to output, pulling signals up to valid testing levels without performance errors over its wide – 5MHz to 2GHz operating range, and the dual independent, non-blocking outputs are perfect for test monitoring different instruments or monitors on each output to speed performance testing like never before. Combined with Monroe's CrossPoint Control Protocol (MXCP) over Ethernet makes port selection a breeze.
585-765-2254
www.monroe-electronics.com
---
SUBSCRIBER
---

DOCSIS® 3.1
Amphenol Broadband Solutions cable and hardware line are now DOCSIS 3.1 ready with full 1.2GHz bandwidth expansion.  From tap to premises, ABS has you covered for DOCSIS 3.1 and network expansions with headend, main line, drop hardware, fiber optic, and wireless products, delivering a one-stop-shop.  Live and online training programs come with every ABS purchase and our teams are ready to equip your staff with the best products and support on the market!
sales@abs-go.com
amphenolbroadband.com
---

DOCSIS® 3.1 CABLE MODEM
 ARRIS CM8200 supporting DOCSIS 3.1 allows unprecedented data rates to be delivered to subscribers. Switchable US and DS filters are designed to produce superior RF performance while reducing interference in the home network and allowing the flexibility required for cable operators to transition from DOCSIS3.0 to DOCSIS3.1. This feature-packed unit is intended to serve as the hub of subscriber's network, connecting all IP capable devices throughout the customer premises.
866-362-7747
www.arris.com/cm8200
---
TEST/MEASUREMENT
---

DIGITAL LEAKAGE MANAGEMENT
ComSonics® Genacis QS platform brings a fully automated, hands-off digital leakage detection solution to the market. The modular design allows single or multiple frequencies to be monitored on a near-real time basis. The Genacis leakage management platform is Web-based for easy access and is able to track both analog and digital leakage. The Genacis QS has a proven track record as proactive plant maintenance platform and now has the added benefit of detecting potential LTE interference.
800-336-9681
www.comsonics.com
---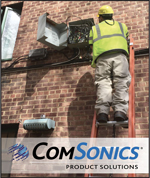 DIGITAL LEAKAGE MOBILE MARKER
ComSonics® Mini-Mobile-Marker (M3) is a powerful tool for troubleshooting hard to find leakage sources and qualifying the shielding integrity of the isolated cable plant. A small portable device, M3 generates a uniquely identifiable test signal that is injected directly into strategic portions of the cable plant. M3 exaggerates shielding integrity flaws and is readily detected using ComSonics' QAM line of detection instruments.
800-336-9681
www.comsonics.com
---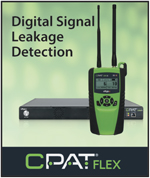 DIGITAL LEAKAGE MONITORING
Effigis Fully compatible with the CPAT FLEX system, the DRV3/DSG1 is Effigis' all-digital leakage detection solution. The DRV3 detects signal leakage in all digital cable networks. It operates as a find-and-fix meter and as a monitoring probe part of the CPAT FLEX system. The DSG1 is a digital signal generator that inserts an ultra-low-level digital signal between QAMs, without causing interference or MER/BER degradation.
888-495-6577
effigis.com/cpat-flex
---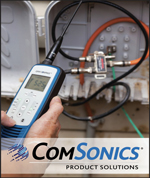 DIGITAL LEAKAGE OFDM DETECTION
ComSonics® QAM Compass is the newest "Find and Fix" meter from the World's leader in QAM leakage detection. Capable of detecting digital and DOCSIS 3.1 leakage across the full spectrum; VHF, UHF & 700 MHz to 1 GHz. Ensures ability to proactively monitor the LTE band for ingress/egress. Bluetooth interface to ComSonics Mobile Problem Locator App…onsite, real time documentation and GPS functionality.
800-336-9681
www.comsonics.com
---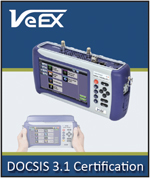 DOCSIS 3.1 BUSINESS CERTIFICATION
VeEX Inc. For all your Business Certification installations, you only need one box, one tool, no modules—the CX350s-D3.1. With its comprehensive SLM, advanced T1/PRI, DOCSIS 3.1, Ethernet, and new SIP Trunk PESQ Voice Quality testing capabilities, you can enhance the customer experience through improved and efficient installations. Equipped with a large 7" touch-screen color LCD and an intuitive GUI, the 'All-in-One' CX350s-D3.1 makes it the ideal tool for MSO services
510-651-0500
sales@veexinc.com
www.veexinc.com
---

DOCSIS® 3.1 INSTALLATION
VeEX Inc. Equipped with a DOCSIS 3.1/3.0 Cable Modem supporting true OFDM measurements VeEX's new CX310 is a lightweight, ultra-portable meter suitable for every installer. A key feature includes Subcarrier Scan, providing best-in-class OFDM metrics on a subcarrier basis, allowing technicians to detect noise impairments under the OFDM carrier. In addition, VeCheck is a fast, full band system scan that measures level, MER, and/or BER on a fully loaded plant.
510-651-0500
sales@veexinc.com
www.veexinc.com
---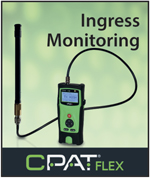 INGRESS MONITORING
Effigis The CPAT ingress monitoring system allows you to drastically reduce localisation time of ingress impairments. Our ITX1 vehicle-based mobile transmitter module and the IRX1 HE/hub receiver(s) are part of the fully automated CPAT FLEX  monitoring system. Our ITX2 handheld transmitter offers the same monitoring functionality as the ITX1 and complements the solution with its "find-and-fix" functionality.
888-495-6577
effigis.com/cpat-flex
---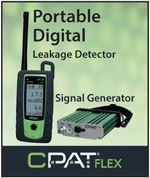 LEAKAGE DETECTOR SIGNAL GENERATOR
Effigis CPAT FLEX includes two products that are light weight and easy to use. The DRV3 Lite is a portable dualband signal leakage detection meter designed to operate as a find-and-fix meter for all digital and hybrid cable networks. The DSG1 Lite portable dualband signal generator inserts a high level signal to perform a "pressure testˮ from the customer feed.
888-495-6577
effigis.com/cpat-flex
---

MAINTENANCE METER
 Trilithic 1G DSP is an all-in-one maintenance meter. Maintaining the health of your plant can be achieved with one instrument. Eliminate the need for multiple instruments with CATV, DOCSIS 3.1 cable modem, Gigabit Ethernet, and Optical testing while saving on capital expenses.
888-895-7630
instrumentsales@trilithic.com
www.trilithic.com
---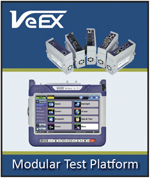 MODULAR TEST PLATFORM
VeEX Inc. The MTTplus is a compact and flexible Modular Test Platform addressing the challenges of communication service providers to increase efficiency and productivity. The MTTplus lowers operational and capital expenditures associated with handling multiple technologies required to address today's Access, Business, Carrier Ethernet, Transport and Core services. Test module options include Ethernet, Fiber Optics, SONET/DSn and WiFi.
510-651-0500
sales@veexinc.com
www.veexinc.com
---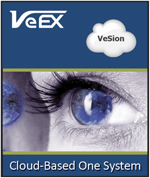 NETWORK MONITORING
VeEX Inc. VeSion is a cloud-based One System platform integrating RF monitoring (Return and Forward), MPEG (RF and Ethernet), Fiber, Sweep (Return and Forward), PNM (Return and Forward), GIS (geographic information system), advanced DOCSIS monitoring, DOCSIS Burst Demodulation, Carrier Class Ethernet testing and monitoring, Workflow and Asset Management systems, all under one umbrella. Access VeSion anytime, anywhere using a common web browser or mobile apps.
510-651-0500
sales@veexinc.com
www.veexinc.com
---

OTDR
 Deviser AE3100 series OTDR.
High performance OTDR for FTTx and RFoG optical networks
7", 800×480 LCD touchscreen
8m event dead zone / 4m att dead zone
1:64 splitter capable
High dynamic range (28 – 43 dB)
Minimum 5cm resolution
Intelligent analysis of events
Excellent stability and repeatability
Fiber-Pass intelligent analysis
VFL, Optical Power Meter, Fiberscope
408-955-0938
www.deviserinstruments.com
---

PROACTIVE NETWORK MAINTENANCE
 NimbleThis PNM lowers maintenance costs by identifying US / DS RF impairments, then PNM determines if the impairment is in-home or outside plant and relates MAC addresses with the affected CMs, identifying them on a business logistics dashboard and geo-location map. The dashboard points technicians to the impairment location for troubleshooting. Intermittent issues can also be monitored and located without expensive test hardware platforms.
470-809-0061
info@nimble-this.com
www.nimblethis.com
---

SPECTRUM ANALYZER
Deviser DS2831 OFDM / Docsis 3.1 Digital Spectrum Analyzer.
4 – 2150 MHz range
OPM/VFL/Fiberscope
OFDM + SC-QAM / ITU-T J-83 Annex A/B/C
Spectrum Persistence
Upstream Signal Generator (210MHz)
Non intrusive Upstream sweep
Transport Stream Analysis MPEG II + IV, H.264, TR 101 290
In-service EVS shows interference under QAM/OFDM carriers
Asset/Test Data management
408-955-0938
www.deviserinstruments.com
---

WIFI
 VeEX Inc. The WiFi Air Expert Module is the most complete and compact test tool for successful home WiFi installations. Supporting 802.11 a/b/g/n/ac standards and spectrum analysis in 2.4 GHz and 5 GHz frequency bands, the Air Expert will make any field technician a WiFi expert. Featuring an intuitive guided interface, the VeEX Air Expert can help survey, optimize, troubleshoot and enhance user experience on your networks.
510-651-0500
sales@veexinc.com
www.veexinc.com
---
SCTE TRAINING



---

BROADBAND PREMISES INSTALLER
SCTE•ISBE The Broadband Premises Installation and Service interactive course covers the knowledge required to install, maintain, and troubleshoot triple-play services (video, voice, and data) for cable telecommunications customers. This engaging course includes delivering a positive customer service, RF theory, troubleshooting, test equipment, common measurements, and service restoration related to industry-wide standards and practices.
800-542-5040
www.scte.org  •  www.isbe.org
---

BROADBAND WIRELESS SPECIALIST
 SCTE•ISBE This course is designed to provide a comprehensive understanding of wireless networks in homes and small businesses. Learners will gain an understanding of Wi-Fi standards, Wi-Fi network devices, planning and implementation, security, RF basics, antenna theory, and Wi-Fi troubleshooting.
800-542-5040
www.scte.org  •  www.isbe.org
---

CISCO CERTIFIED NETWORK ASSOCIATE (CCNA) CCNA1
 SCTE•ISBE CCNA1 introduces SCTE•ISBE learners to fundamental networking concepts and technologies using a hands-on approach: Programming, cabling, and installing routers, L2/L3 switches, IP configuration, and other network equipment—with an emphasis on cable operator operations. In addition, the course will assist the learner in developing the skills necessary to plan and implement small networks.
800-542-5040
www.scte.org  •  www.isbe.org
---

DOCSIS® 3.1 INSTALLATION
 SCTE•ISBE The DOCSIS® 3.1 Installation interactive course is designed for broadband installation professionals who need to better understand the elements and implementations of the DOCSIS 3.1 specification, as well as the differences and uniqueness from previous versions of DOCSIS. This engaging course defines the industry drivers for DOCSIS 3.1, modifications in the RF spectrum, feature enhancements, capacity improvements, and physical and MAC layer modifications.
800-542-5040
www.scte.org  •  www.isbe.org
---

FTTx INSTALLATION
 SCTE•ISBE This interactive course is designed to provide learners with the benefits of working with Fiber To The x (FTTx) networks to service cable customers. Learners will be able to describe the types of Passive Optical Networks (PON) used by cable operators and differentiate these networks from HFC access networks. Learners will identify the installation equipment and Customer Premises Equipment (CPE) needed to support FTTx networks, along with preparing fiber, working with multiple wavelengths, and more.
800-542-5040
www.scte.org  •  www.isbe.org
---

MOCA®
 SCTE•ISBE Multimedia over Coax Alliance (MoCA®) is a technology for the interconnection of home devices over coaxial cable. The MoCA protocol allows cable operators to distribute content over a customer home coaxial network by utilizing frequencies outside traditional cable services like video, voice, and data. MoCA may be used to share content from a centralized Digital Video Recorder (DVR) Set-Top Box (STB) or improve Wi-Fi services in the home. Participants will learn how the MoCA technology operates and compare the different versions.
800-542-5040
www.scte.org  •  www.isbe.org
---

UNDERSTANDING CABLE TECHNOLOGY
 SCTE•ISBE Understanding the technologies supporting today's cable telecommunications architecture is critical to making informed business decisions, thus maximizing an organization's potential. In addition to learning about the core Hybrid Fiber-Coaxial (HFC) and Fiber To The x (FTTx) architecture, participants will learn about the technologies used to deliver High-Speed Data (HSD), video services, Voice over IP (VoIP) telephony, and networking the customer premises.
800-542-5040
www.scte.org  •  www.isbe.org
---

WIRELESS LEVEL 1 (CWTS)
 SCTE•ISBE Wireless Level 1 provides a foundation of knowledge for entering into or advancing within the wireless networking industry. From basic RF theory and regulatory requirements to implementation of Wireless Local Area Network (WLAN) devices, this course focuses on bringing Wi-Fi technical professionals up to speed on the latest in 802.11 technologies in a practical way.
800-542-5040
www.scte.org  •  www.isbe.org