Stories… From Back in the Day
By Ray Thomas
In December of 2016 a very fine gentleman by the name of Carl Dyson retired after 36 years in cable. I reported to Carl at the beginning of my cable career. During the years that I worked with Carl, he set an enduring example of integrity, work ethic, focus on ensuring that subscribers were happy, and achieving business goals, human decency, and an amazing ability to troubleshoot technical problems. Although it was Carl's incredible technical ability that first drew my admiration of him, in later years after experiencing management at other companies it was Carl's decency and ability as a manager that I came to appreciate. In this article I honor Carl as a shining positive example of a person that has stood the test of time as a beacon of light and source of wisdom and expertise.
During lunch with Carl and his wife Lola in January 2017 I asked him to share a cable story or maybe two. One incident burned into Carl's brain was from the beginning of his cable career. An elderly lady had demanded immediate removal of a pole strand anchor that had been placed by a cable construction crew in her front yard earlier in the day. A Dictaphone took messages from callers after hours which the on-call tech was required to check periodically. The lady left a pretty ominous message on the machine. When Carl showed up at her house near midnight on New Year's Eve she told him that she had just got out of the hospital with a heart condition and that she had a .45 caliber handgun on the fireplace mantle and that she had called the police and that there was going to be trouble if that anchor was not removed immediately. Bear in mind this was in a quiet Midwestern community where elderly ladies did not threaten gun play. Carl had left his family's New Year's Eve party in order to respond to the call in the bitter cold of a late winter night. The lady's directive to Carl face-to-face was that "no matter what, that anchor was going with him when he left." Carl called his manager at midnight and asked him to bring a shovel. Around 1:00 a.m. the manager showed up with a folding latrine shovel used by tent campers. Carl was flabbergasted by the tiny latrine shovel since he was expecting at least a real shovel and pickaxe. In the freezing dark they took turns breaking through the frozen ground and digging out the four foot deep anchor. Gunplay from an elderly citizen at the end of their rope was avoided. Carl's electronics skills were not needed for that particular incident, but his people skills kept his company out of the next day's local news.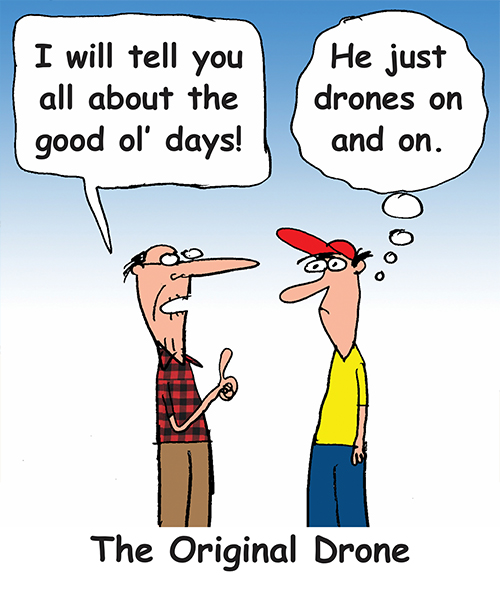 Another story involved a police call about a threat made by a person who said he was going to blow up his residence using the cable wire. Carl responded to the police request for assistance from the cable company although he was mystified by the disturbed person's threat that he was going to cause an explosion using the coaxial cable wire. Carl verified for the police that the RG-59 drop to the house was the cable TV wire and that it posed very little threat. The police took it from there.
A final story involved moving a house at midnight. When houses are relocated it requires crews from the power and phone and cable companies to temporarily raise their respective lines as the house travels down the street to avoid ripping everything down. No amount of advance preparation was ever enough to prevent problems. One old house being moved had an ancient brick fireplace with a chimney that stuck up above the roof shingles. The mover's ancient Army truck belched huge quantities of exhaust smoke. The truck and house got stuck at a major street intersection as the driver maneuvered back and forth repeatedly to make the turn. The old Army truck belched so much smoke in the intersection that it filled the interior of the house. As the house slowly disappeared down the street the smoke continued pouring out through the chimney at the top of the house. At 2:00 a.m. that was all that was needed to crack everyone up with roars of laughter.
Along with many others, I count myself fortunate to have worked with Carl. He made those around him better by his personal example of integrity and honor.
---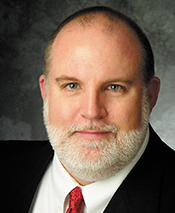 Ray Thomas
Owner, Kiama Tech, LLC
Ray worked at five different cable operators including the corporate engineering groups at Time Warner Cable and Comcast over a 30-year period in a wide range of roles. He is currently an author and consultant at Kiama Tech, LLC.
---
Credit: Cartoonstock.com