By Stewart Schley
With a New Twist On Investing, CableLabs Hopes to Narrow the Innovation-to-Success Gap
For lots of entrepreneurs, the journey from bright idea to marketplace hit requires a stopover at the edge of a cliff.
Ahead in the distance: The promised land. Your product works beautifully, your team's amazing and the world seems genuinely impressed with your ability to solve a problem.
At your heels, reality: You've nearly burned through your money, payroll's due next Friday and you still don't have that big purchase order your top prospect promised two months ago.
Scott Brown calls this juncture "the chasm of despair." On the roadmap of entrepreneurial experience, it comes after a business owner has scraped together seed capital and put together a working product, but before the big purchase order or Series A financing provides breathing room. It's a place that's as exciting as it is exasperating. Companies that get there have proven their ideas and products are good enough to support a real business. But they need a bridge to get to the other side.
The problem is especially acute in the global cable/broadband industry, where demand for scalability and the sheer breadth of deployments make sales cycles famously elongated. "It's a hard market," says Brown, who leads a CableLabs initiative to connect promising companies to the industry. "It can take 24 to 36 months to sell in, but sometimes a company's runway is only 12 months. So the timetables just don't match up."
This is the place where Brown thinks he can make a difference. As a battle-tested entrepreneur (scorecard: eight start-ups, six hits, one also-ran and one disaster), he's been there. Now, he's working to help a selected group of companies cross this same chasm before the funds dry up or the window closes.
Brown is the managing director of UpRamp, an initiative CableLabs created in 2016 to bring promising early-stage companies into contact with cable industry participants that collectively operate some the world's most extensive broadband networks. UpRamp describes itself as "grad school for startups." Its focus is making business happen. The mantra is "deals, not demos."
In that vein, UpRamp is determinedly not a business "accelerator," at least in the classic sense. That term refers to early-stage backers who typically supply workspace, contacts, cash and a bottomless supply of brewed coffee to budding CEOs who typically are still in the "garage" phase of their existence. They've got good ideas, grand ambitions and some money. But typically they haven't created any demand for a product yet, and often they're adrift in the woods trying to get somebody's attention. Brown has little regard for accelerators, saying they rarely produce legitimate traction. "Accelerators are mostly corporate innovation theater," says Brown. (The analogy traces from experience: Brown earned a degree in Theatre & Drama from the University of Wisconsin and performed professionally as an actor before launching his business career.)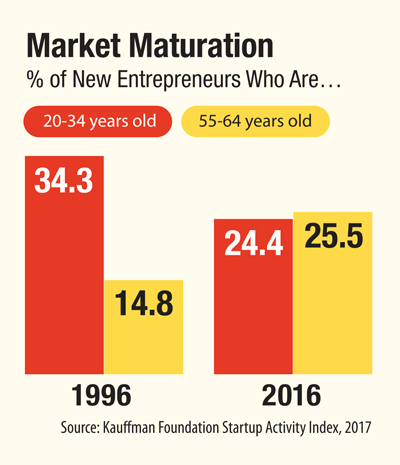 The Right Fit
Instead, Brown prefers an invented term: "fiterator." It's about creating connections — the right "fit" — between entrepreneurs with real products and the marketplaces they're pursuing.
Part of it is financing: UpRamp is a for-profit offshoot of the not-for-profit CableLabs; its charter allows it to realize a return from investments it makes. But the bigger contribution is to identify promising companies and help them fine-tune business plans and products with counsel from real-world executives. Once a company passes a rigorous review process to become part of the UpRamp program, its executives and managers have access to some of the most influential people in the business, including senior executives and technologists who can identify needs and in some cases redirect development activities that might otherwise waste time.
Having that sort of access can yield enormous advantages, which is one reason few companies make the cut. UpRamp started its 2016 campaign with a list of more than 1,100 applicants. With guidance from review teams made up of CableLabs member companies, it sifted that list down to 10 semi-finalists and ultimately four selectees. Those who are "in" get white-glove treatment: advice on product attributes, guidance on where the market's going, insights on where the pain points are and how companies hope to address them. Once a company makes the cut, UpRamp hits the pedal hard, arranging a stream of meetings, review sessions and individual counseling with C-level executives. The idea is that within three months, UpRamp's companies will have legitimate purchase orders.
The odds of getting in may be slim, but the up-front conditions are relatively permissive. Among the few requisites: Companies have to have at least $1.5 million in the bank, a working product and an idea that can produce "a big win" on a global scale. One example is the Missouri company VelociData. Its stream-computing software for managing massive amounts of data as it flows across networks has been a hit in the financial services arena. But it lacked presence in the broadband sector, where it would seem to align naturally with the industry's intensive focus on traffic management. VelociData was one of the four inaugural participants in the UpRamp class of 2016. CEO Barry Rudolph says UpRamp opened doors that helped to bring about paid deployments with five U.S. cable companies. "We had access during the program to a lot of very smart, very senior people," Rudolph says. "In the absence of UpRamp it's unlikely we would have had any of that contact."
Next-gen networking technology isn't the sole pursuit for Brown and his team, however. The idea is to seek out companies that show promise for touching the large-pillar concerns that have impact on end user experiences and, ultimately, cable industry economics. The four invitees in UpRamp's 2017 class address peer-to-peer bandwidth management; artificial intelligence for customer-care purposes; cybersecurity; and device enhancements for individuals with disabilities.
Brown's well aware the cable industry has an active group of venture investors. Liberty Global, Charter Communications and Comcast are among companies that scour the marketplace to participate in early-stage financings. But UpRamp fills a void that occurs before start-up companies ever show up on the radar of venture-stage investors.
In doing so, UpRamp hopes to alleviate one of the common challenges of the entrepreneur: a feeling of near-abandonment at almost exactly the moment the founder senses a breakthrough nearing. Brown, whose start-ups have run the gamut from medical analgesics to digital messaging to a (doomed) Internet marketing agency, knows the feeling. He also recognizes the qualities that bring it about. "Entrepreneurs are not good employees," he says. "But we are passionately inspired to build things." Now, with support from CableLabs, at least a few entrepreneurs are getting some power tools to help them get there faster.
---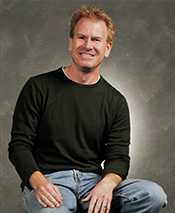 Stewart Schley,
Media/Telecom Industry Analyst
stewart@stewartschley.com
Stewart has been writing about business subjects for more than 20 years for publications including Multichannel News, CED Magazine and Kagan World Media. He was the founding editor of Cable World magazine; the author of Fast Forward: Video on Demand and the Future of Television; and the co-author of Planet Broadband with Dr. Rouzbeh Yassini. Stewart is a contributing analyst for One Touch Intelligence.
---
Shutterstock.com