Optimizing the Member/Partner Experience
By Mark Dzuban
One of the real drivers of success for our industry — particularly in recent years — has been the almost single-minded focus on improving the customer experience. Whenever Tony Werner or Balan Nair or Jim Blackley or Pat Esser have spoken at SCTE/ISBE Cable-Tec Expo®, the message invariably has come around to how they're improving customer care techniques and video quality and the robustness of their high-speed Internet services to clear ever-higher standards of excellence.
At SCTE/ISBE, of course, we're doing our part to help the industry increase service quality by launching a battery of new learning programs that can hone the skills of the technical workforce, and by spurring the creation of standards that can expedite delivery of the service levels customer are demanding — but that's not what this column's all about.
What's just as important as the programs we're offering are the steps that we're taking to improve the SCTE/ISBE customer experience. As we've broken new ground with the CORTEX Expert Development System™, our Corporate Alliance Program and the industry's landmark Energy 2020 program, one thing has been clear: the need for those programs — and frankly, all SCTE/ISBE activities — to be permeated by a heightened quality of experience that is synonymous with the SCTE/ISBE brand.
Early this year we took a giant leap toward that goal when we hired Matt Aden as vice president of sales and sales operations. Matt's job is twofold: to unlock the business relationships that can fund new SCTE/ISBE programs and create value for our members and partners — particularly in the areas of learning and development, industry standards and membership — and to ensure that every interaction with SCTE/ISBE is marked by a customer experience that is second to none.
When it comes to service quality, Matt's mission is the same for both the Corporate Alliance Partners who have propelled our membership past the 28,000 mark and for the individual members for whom SCTE/ISBE is a bellwether of career growth: to ensure that systems and processes are in place so that every customer connection with SCTE/ISBE is completed to the member's or partner's satisfaction. Success for Matt's team means that every link works, every transaction is seamless and every course is delivered flawlessly and on time.
Many of you know Matt from his successful career in cable technology sales with General Instrument, Motorola, Terayon, Harmonic, Casa Systems and Concurrent. If you're on the operator side, you know him for his willingness to listen to customers, to understand their concerns and to craft solutions that meet their needs. As a technology partner, there's a good chance that you worked with Matt — or faced the uphill battle of competing with him — and respected his work ethic, his integrity and his commitment to delivering on his promises.
In the weeks following the success of SCTE/ISBE Cable-Tec Expo last fall, our Net Promoter Score* jumped to a lofty 54 — excellent by any measure.
Having already been part of discussions with Matt and our senior leadership team since then, I can tell you two things for certain: Matt has plenty of ideas about how we can build on our Net Promoter Score success, and he won't rest until he's achieved that goal.
Needless to say, I'm glad he's on our team.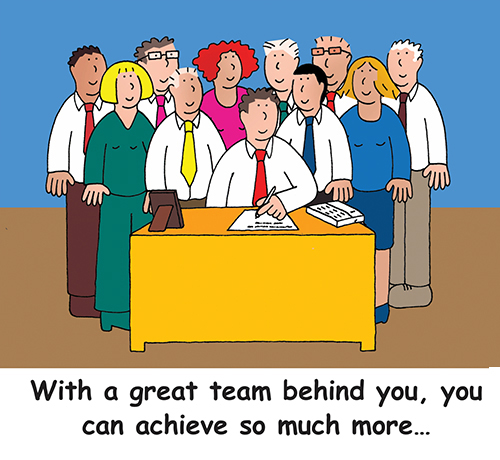 * "Net Promoter or Net Promoter Score (NPS) is a management tool that can be used to gauge the loyalty of a firm's customer relationships. It serves as an alternative to traditional customer satisfaction research and claims to be correlated with revenue growth."
---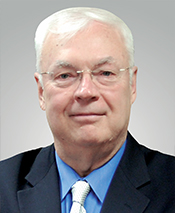 Mark L. Dzuban
President/CEO, SCTE
As President and CEO of SCTE/ISBE, Mark Dzuban is continuing a  lengthy career of telecommunications leadership. Mark has been instrumental in positioning SCTE/ISBE as a leader in energy management and technical education, driving creation of the Energy 2020 program, the CORTEX Expert Development System™ and other programs and services that build value for the cable system operators, technology partners and individual members. Mark was honored with the prestigious NCTA Vanguard Award in 2011.
---
Credit: Cartoonstock.com