SCTE•ISBE Cable-Tec Expo has benefited from two of the sharpest minds in the business, program chairs Jim Blackley (Charter) and Terry Cordova (Altice).
Cathy Wilson, publisher of Broadband Library, was lucky enough to sit down with these two engineering professionals and find out their thoughts on the upcoming show and the broadband industry.
What issues have been most important
you've been planning for SCTE•ISBE Cable-Tec Expo?
TC: Cable is firing on all cylinders when it comes to innovating and deploying technology that will address today's challenges and meet next-gen opportunities. We look forward to seeing the latest offerings, collaborating with our peers and hearing the collective perspectives.
JB: Some of the biggest areas will be how we can harness new technologies — DOCSIS 3.1 and beyond, wireless/Wi-Fi and 5G, IoT and others — and can sharpen workforces to provide new services and better customer experiences. Best practices in training, tools and training that optimize customer interactions, and measures we can take to ensure the security of customer information and privacy are all on the agenda.
TC: At Altice USA, we've taking a unique position of building out FTTH across much of our access network footprint, so we're eager to catch up with our industry peers about their latest plans to meet residential and business customers needs both from a network and product perspective. And as Jim mentioned, we'll also be focusing on technology that supports improved customer experiences and retention as we continue to find new ways to deliver premium service to our subscribers.
You both are in the process of large-scale integration of networks through M&A activity. What's needed to successfully complete these network integrations and operations?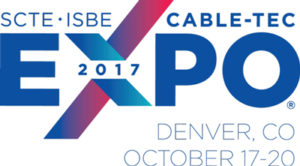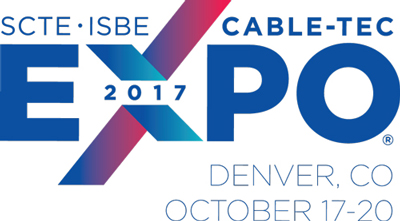 JB: First and foremost is having a proven playbook. At Charter we're applying the same playbook we use at legacy Charter to legacy TWC and BHN. Our Spectrum Brand is launched across the company and Spectrum pricing and packaging is available to all customers. Second is a seasoned team with the experience and knowledge to execute.
There are many steps to successful integration, but the most important goal should be to minimize customer impact.
TC: It always starts with skilled people that clearly understand the goals and objectives. Additionally, unwavering commitment and a powerful vision are critical to making large scale integrations a success. A strong and aligned leadership team that can communicate and demonstrate the vision are key to success. Of course, we have a solid blueprint, given Altice's similar activity around the globe and our track record of success.
JB: We are on track with our integration of TWC and BHN — the changes we are going through there we went through at legacy Charter — so we know the path and we continue to make progress. One last thing: Prioritization is important — having the whole team know what's most important, what needs to be done first and what comes next.
How is your company delivering new top speed tier services (500 Mbps and above)? DOCSIS? Fiber? Both?
JB: The short answer is "Yes." Both. There are a number of tools in the toolbox. We are all aware of the different technologies and approaches available, and while different operators may choose different paths, we are well down the road of testing and implementing these technologies as an industry.
At Charter we have been focused on raising entry level speeds across our expanded footprint. We raised them in legacy Charter as we went all digital and rolled out our Spectrum brand.
We have now launched Spectrum across all of the former TWC and BHN footprints; our entry level speeds are 60 Mbps in most areas and already up to 100 Mbps in the others. We see speeds continuing to increase and roadmaps are in place to continue providing faster speeds both up and down.
TC: Our network is incredibly strong and reliable. We've been swiftly rolling out advanced Internet offerings to our residential and business customers, including more than tripling Internet speeds in the Optimum footprint, expanding 1 gig broadband service to more than half of Suddenlink's service area and extending Optimum's outdoor Wi-Fi network.
Fiber is already a key component of our existing HFC network but now with our Generation Gigaspeed plan, we're building a next-generation fiber-to-the-home, all-IP network capable of delivering broadband speeds up to 10 Gbps. This sets the foundation for the delivery of next-generation services and enhancements for our customers, and delivers on our promise to accelerate investment in our network. By creating the fastest, most advanced fiber network, we're positioned to support our customers' needs well into the future as usage of data across a proliferation of devices and as new technologies continue to emerge.
Given the importance of technology in driving business success, what are the innovations that you see on the horizon and the services that will result?
TC: The technology opportunities we face are about staying well ahead — what are the features and services that our customers want today, what will they want tomorrow, and what should we start building to support future usage and viewership trends? The near-term Altice strategy is to invest in creation of a next-gen fiber network and building out an IPTV CDN architecture that scales to our customers' demands. Introducing higher speed symmetrical offerings to our residential and business consumers, a quarterly cadence of features for all of our products will be critical and working closely with our Product & Strategy Teams on new capabilities that will need to be developed will be essential.
JB: Wireless is a big thing for us at Charter: the role of Wi-Fi inside and outside the home; the addition of mobility; and the impact and opportunities of 5G. We're also looking at the Internet of Things. There are more and more connected devices in our lives — cable is the connection that brings them to life. It's important to remember that there is a tremendous amount of value and capacity in our network and we as an industry are best positioned to lead for years to come.
What's the value of workforce training in accelerating return on investment from deployment of new technology?
JB: It is crucial. Establishing best practices in training is pivotal to our success. Across our organization we focus on craftsmanship and making sure our employees have access to the right tools and technologies they need to do their jobs. That goes for engineers in the lab, techs on our network and reps in the call centers and retail stores across our company. This is an ever more complex world, with ever more complex services. Providing the appropriate tools to most simply administer and support is crucial. We are at our best when our mix of people, process and technology are all aligned.
How important is it for cable to create standards that will help it to capitalize on Internet of Things opportunities and other new service opportunities?
TC: IoT represents a substantial opportunity for both residential and business cable services. IoT will have different requirements across verticals, some requiring extremely low latency and high-bandwidth, such as in the cases of certain types of video, like AR.
Standards are important for creating and implementing unique opportunities and requirements. Consider autonomous vehicles — the communication between networks, cars and devices is critical, necessitating that all stakeholders are on the same page and following strict protocols in handling traffic. Working together on standards ensures a better overall approach to security and assists in driving down CPE, network and integration costs.
JB: It's very important to create standards to capitalize on Internet of Things opportunities and new service opportunities. However, it is also just as important to be able to continue to rapidly adapt to emerging standards being adopted around us.
What are you most looking forward to at SCTE•ISBE Cable-Tec Expo?
JB: Well, first, my boss is giving the keynote…
SCTE is always both valuable and enjoyable — gathering with colleagues and talking about where we are today, how we got here and most importantly where do we want to be tomorrow and how do we get there. There's no shortage of great ideas, new technologies and future challenges and opportunities to discuss, and bringing our engineers and thought leaders under one roof for a week is always a rewarding experience.
TC: This has always been for me the preeminent show for all things cable technology-based, so of course, I am excited to see what vendors will be showing, to hear different industry perspectives on some of the hot topics of the moment and to discuss with my peers some of the similar challenges and opportunities we are facing.
---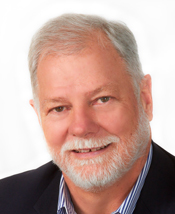 Jim Blackley, Executive Vice President, Engineering and Information Technology, Charter
James Blackley joined Charter as Executive Vice President, Engineering and Information Technology on October 15, 2012. Prior to joining Charter, Mr. Blackley served as Executive Vice President, Corporate Engineering and Technology for Cablevision where he was employed from 1996 to 2012. Prior to Cablevision, Mr. Blackley designed software and systems with evolving development and technology with Royal Insurance, Depository Trust Company, Long Island Lighting Company, Con Edison and American International Group.
---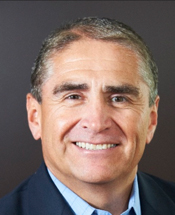 Terry Cordova, Executive Vice President,
Chief Technology Officer, Altice USA
Terry Cordova serves as Executive Vice President, Chief Technology Officer for Altice USA, where he is responsible for the engineering team with oversight of technology strategy and architecture, as well as network operations and infrastructure, for the residential and small-to-medium business video, voice and data services. Prior to Altice USA's acquisition of Suddenlink Communications, Mr. Cordova held the position of Senior Vice President and Chief Technology Officer for Suddenlink.
---
 Shutterstock.com