Product and Technology Innovation
By Chris Bastian
The Fall Technical Forum at SCTE•ISBE Cable-Tec Expo 2017 promises to be the technical exchange event of the year. We are very excited to team with CableLabs and NCTA — The Internet & Television Association — to plan and offer this event.
Planning started early for this forum: Back in March the Expo program committee, comprising more than 20 executives from across the industry, met at Charter Communications headquarters in Stamford, Connecticut. Ably led by Jim Blackley, executive vice president, Engineering and Information Technology, for Charter, and Terry Cordova, executive vice president and CTO of Altice USA, the committee realized that the quality and diversity of the over 260 submitted abstracts justified a larger number of selected papers, and therefore a larger program than last year.
The committee crafted six technical tracks this year, up from five tracks last year:
Evolved Network
Future Services and Technologies
Security and Authentication
Business Services
Customer Journey
Cloud and Virtualization
There will be 45 workshops across these tracks, with speakers presenting 98 papers, a 33 percent  increase from Expo 2016. The workshops will start Tuesday afternoon, October 17th, and conclude Friday afternoon, October 20th at the Colorado Convention Center in Denver.
Authors come from across the telecommunications spectrum, from such industry partner stalwarts as ARRIS, Cisco, Harmonic and Nokia, to Fall Technical Forum newcomers like XCellAir , Glympse and Irdeto. The cable operators are also well represented, with presentations from Comcast, Cox, Charter, Midco, Shaw, Rogers and Cablevision-Argentina. And of course, CableLabs is presenting several presentations on the latest technology advances coming out of their labs.
What can I say about the diversity of topics this year? We are living in a time of great technological evolution. Every aspect of the network and service delivery is undergoing change, and these changes will be presented by the industry professionals who are "in the trenches."
In the Evolved Network track, we'll hear real-world experiences from existing DOCSIS 3.1 deployments. We'll also learn the advantages that the HFC network has in offering backhaul services, small cell physical deployment, and the availability of an existing power infrastructure to support wireless infrastructure, whether Wi-Fi or cellular.
In the Future Services and Technologies track, we'll explore the latest Wi-Fi advances, including 802.11ax and 802.11ad (60 GHz spectrum), as well as the challenges of test automation which are necessary to meet the growing list of access point and CPE features. Another workshop will take an in-depth look at the newest proposals and technologies surrounding the work on Full Duplex DOCSIS® (FDX).
For those interested in Security and Authentication — and with today's threats and challenges, everyone should be security-minded — one of the workshops will focus on how hackers are using the Darknet to secretly and anonymously communicate, and how firms are monitoring this hidden Internet for threats to companies and customers. Another workshop in this track will inspect specific threats and common vulnerabilities when securing Internet of Things services.
In Business Services, Expo attendees will get a glimpse into the next generation of systems and tools that are enabling the automation of service creation and provisioning for Ethernet service. In another workshop in this track, you'll have the opportunity to explore ways in which virtualization is changing the landscape of business services, ranging from CPE to back-office to end-user applications.
Join the Customer Journey track as we explore how machine learning and advanced analytics are helping to drive insight and targeted action to improve customer experience. In another workshop, the presentations will focus on best practices for leveraging location information and tool integration to drive operational efficiency and customer satisfaction throughout the customer journey.
Last but not least, in Cloud and Virtualization, join the panel which will explore how the cable headend migrates from traditional CCAP to vCCAP and, ultimately, vHub. In another cloud workshop you'll learn how video services can benefit from software-defined network solutions, from workflow management to monitoring of video services delivery.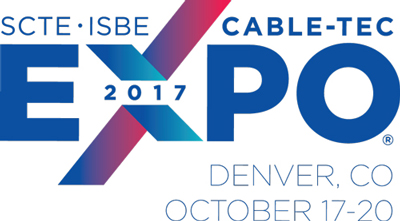 In addition to the technical workshops, we have technical presentations at the Innovation Theater, which will be strategically located on the exhibit hall floor. The theater will be a focal point of the show and showcase presentations from Juniper, Amphenol, Corning, and Amdocs just to name a few. Check out the latest Innovation Theater schedule in the theater, or on the SCTE•ISBE Cable-Tec Expo mobile app.
Even before Expo officially opens, we will host a half-day seminar on Remote-PHY on the morning of Tuesday, October 17th.
The three-hour seminar will provide:
An overview of Remote-PHY technology;
Operator objectives and expectations;
Vendor readiness and activities; and
Operational aspects of R-PHY, such as OOB, leakage, sweep, spectrum surveillance, etc.
So much compelling content, so little time. I am sure we'll all feel that Cable-Tec Expo has flown by on October 20th. Enjoy the show!
---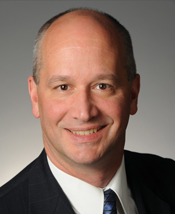 Chris Bastian
SVP and CTO, SCTE•ISBE
cbastian@scte.org
Chris Bastian is responsible for ensuring that SCTE and ISBE maintain a leadership role in standardizing and operationalizing advanced technology, including the SCTE Standards Program and the SCTE Engineering Committee — as well as groundbreaking efforts such as SCTE's Energy 2020 program.
Prior to joining SCTE•ISBE, Chris spent 15 years with Comcast, ultimately becoming executive director of Comcast's Xfinity Wi-Fi network. Previously, he also had worked with RCN and the National Security Agency.
Chris and his family love camping, biking, hiking and other outdoor activities. The family vacation in 2015 was to Alaska, where they hiked in Denali National Park. In the summer of 2014, Chris and his son Ben hiked 120 miles at Philmont Scout Ranch in New Mexico. Highlights were hiking to the top of Mount Baldy (elev. 12,441 feet) and the Tooth of Time to catch the sunrise.
---
Credit: Shutterstock.com