Cable's Coronavirus Moment
By Mark Dzuban
This column was supposed to be about Smart Cities and security and how cable's 10G platform is paving the way for the industry's market leadership in those areas.
But somewhere between the drawing board and reality, coronavirus happened. And suddenly there's amplified urgency around how our networks can be the foundation for highly-secure applications that can change — and save — lives, including in a Smart Cities environment.
None of us will soon forget the scenes of the past few months — the ambulance queues, the frantic pleas for medical supplies and the long lines for testing. But behind the headlines has been a host of other needs: greater visibility into virus hot spots to help isolate the infected from the healthy; reduced doctor-patient and patient-to-patient contact that could limit disease transmission points; and support for aging and infirm friends and relatives during mandatory quarantines.
The issues that have come to the fore during the current pandemic — telemedicine, telehealth, aging in place and others — are critical components of a broader connected community that can more safely manage public health crises. Cable's game-changing role will be to weave them together with artificial intelligence, autonomous transport and other Internet-based capabilities to improve medical care, reduce the burden on overtaxed health systems and reduce risk to caregivers.
Let's note right here that cable has been an unsung hero throughout this ordeal. According to the COVID-19 dashboard from NCTA — The Internet & Television Association — cable networks have performed without material impact on customer experiences 99.6% of the time, even as downstream and upstream traffic has grown by more than 20%. Our networks have provided real-time flow of critical information that has helped the nation adapt to the changes wrought by the outbreak. And we've provided the muscle as business, education and entertainment have shifted to online platforms. More on that later in this article.
But our finest hours are still ahead. "As we self-isolate and engage in social distancing during the COVID-19 pandemic," says FCC Chairman Ajit Pai, "telehealth will continue to become more and more important across the country." And as these new capabilities leverage the improved security, latency, reliability and speed of 10G platforms, the possibilities are as boundless as our friends at CableLabs envision in their "The Near Future. A Better Place" video. Check it out.
We anticipate a time when automated deliveries connected to cable Wi-Fi networks can thwart disease spread by reducing person-to-person contact within the community. We understand how remote communications can enable government agencies and private caregivers to provide vulnerable shut-ins with necessary medical and personal support — without crossing paths with disease vectors.
While the crisis is far from over, it's not too early to draw some takeaways. Notably:
The broadband networks that cable investment has evolved over the past 25 years can support tremendous and unprecedented traffic loads while remaining highly performant.
Cable's workhorse delivery throughout this pandemic has underscored the need for long-overdue action on national, state and local levels to prioritize protection of our infrastructure in any natural or manmade emergency situation.
While no amount of advance work can prepare us for the unimaginable, it's vital that we understand what went right — and what didn't — for us during the past several months and to use those learnings to inform our crisis planning for the future.
Finally, our industry needs to redouble its efforts to create alliances with partners across industries to drive creation of new applications that fully leverage 10G. SCTE•ISBE's Explorer initiative already is taking initial steps toward developing standards for telehealth, telemedicine and other connected applications; we will intensify that work in the months ahead. While our intent has been to create a safer, more connected society in the best of times, it's clear that those strategies can make us more prepared than ever should disaster visit again.
Before I close, I want to take this opportunity to say how proud I am of our industry: Of the teams that have managed network operations in this difficult environment. Of the tens of millions of dollars of advertising time dedicated to messages of prevention, support and healing. And of the way our teams have adapted to meet the needs of consumers and provide important connections with family, businesses and educational resources. In just a few months, we have accelerated the evolution of personal and business communications. Things will never be the same again.
---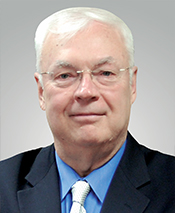 Mark L. Dzuban
President/CEO, SCTE
As President and CEO of SCTE•ISBE, Mark Dzuban is continuing a lengthy career of telecommunications leadership. Mark has been instrumental in positioning SCTE•ISBE as a leader in energy management and technical education, driving creation of the Energy 2020 program, the CORTEX Expert Development System™ and other programs and services that build value for cable system operators, technology partners and individual members. Mark was honored with the prestigious NCTA Vanguard Award in 2011.
---
Images from Shutterstock