TRAINING



---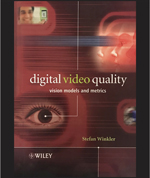 Digital Video Quality: Vision Models and Metrics
 SCTE/ISBE Explore detailed guidelines for the design of vision models and quality metrics for image processing applications, as well as the prediction performance of quality metrics in the context of video compression and transmission.
800-542-5040
www.scte.org  •  www.isbe.org
---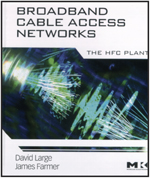 Broadband Cable Access Networks: The HFC Plant
SCTE/ISBE Dive into broadband distribution and systems architecture basic coax and optical theory, cascaded equipment performance, regulations, network design and performance. Written for anyone who designs and builds broadband cable plants, as well as those maintaining and troubleshooting them.
800-542-5040
www.scte.org  •  www.isbe.org
---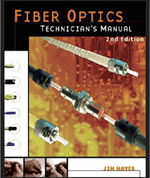 Fiber Optics Technician's Manual, Third Edition
SCTE/ISBE This publication is a practical guide for designers, installers, and troubleshooters of fiber optics cable plants and networks and provides a comprehensive overview of all aspects of fiber optics as used in communications systems, including telephone, CATV, and computers.
800-542-5040
www.scte.org  •  www.isbe.org
---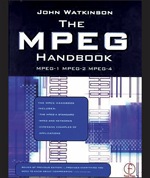 MPEG Handbook, Second Edition
SCTE/ISBE This book is essential reading for those involved with the delivery of compressed audio, video, graphics and interactive capability over the Internet and broadband networks.
800-542-5040
www.scte.org  •  www.isbe.org
---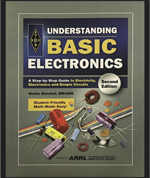 Understanding Basic Electronics, 2nd Edition 
SCTE/ISBE ARRL's Understanding Basic Electronics is your gateway into the exciting world of electricity and electronics. This book is written in a friendly, easy-to-understand style that beginners and nontechnical readers will enjoy.
800-542-5040
www.scte.org  •  www.isbe.org
---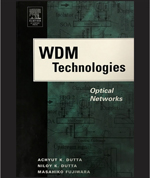 WDM Technologies: Optical Networks 
SCTE/ISBE Engineers engaged in all aspects of fiber optic communications will value this excellent resource that describes the principles and mechanics of optical networks relying on Wavelength Division Multiplexing (WDM).
800-542-5040
www.scte.org  •  www.isbe.org
---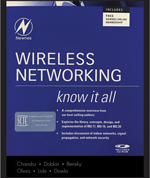 Wireless Networking: Know It All 
SCTE/ISBE This thorough tutorial and comprehensive reference covers the fundamentals of wireless networks, comparisons of indoor and outdoor wireless networks, propagation modeling for wireless networks and real-world methods for planning and implementing effective wireless networks.
800-542-5040
www.scte.org  •  www.isbe.org
---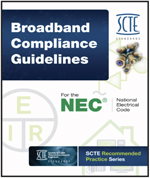 Broadband Compliance Guidelines for the NEC
SCTE/ISBE This text offers assistance in interpreting, implementing, and enforcing the NEC, and includes frequently asked questions on code execution.
800-542-5040
www.scte.org  •  www.isbe.org
---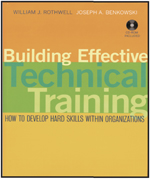 Building Effective Technical Training: How to Develop Hard Skills Within Organizations
SCTE/ISBE This hands-on guidebook includes a wealth of information, guidelines and suggestions for creating and implementing technical training programs for organizations of all types and sizes.
800-542-5040
www.scte.org  •  www.isbe.org
---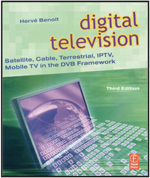 Digital Television: Satellite, Cable, Terrestrial, IPTV, Mobile TV in the DVB Framework
SCTE/ISBE Learn underlying principles of the DVB system, compression technology, IPTV, Mobile TV, and more.
800-542-5040
www.scte.org  •  www.isbe.org
---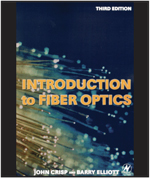 Introduction to Fiber Optics
SCTE/ISBE Whether you are looking for a complete self-study course in fiber optics, a concise reference text to dip into, or a readable introduction to this fast moving technology, this book has the solution.
800-542-5040
www.scte.org  •  www.isbe.org
---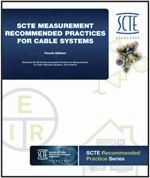 SCTE Measurement Recommended Practices for Cable Systems
SCTE/ISBE Learn about measurement practices for digital signals, especially for total signal power and all-digital plant leakage. This new edition also covers customer premises equipment (CPE) with DOCSIS capabilities that report on plant conditions and proactively maintain the HFC plant.
800-542-5040
www.scte.org  •  www.isbe.org
---