Reni Gorman, vice president, learning and development, SCTE•ISBE, with Karl Kapp, Ed.D., professor at Bloomsburg University, learning industry author and thought leader.
---
RG: As our clients deploy new technologies such as DOCSIS 3.1, FTTX and wireless, the need to increase workforce effectiveness has spurred the desire for new educational systems. In SCTE•ISBE's discussions with operator partners, we found that our clients want proof that the learning is working and making an impact on performance. That's precisely why SCTE•ISBE's learning strategy and delivery framework is based on cognitive studies. Karl, are you seeing this in the broader learning industry?
KK: That's the direction the learning industry is taking. "Evidence-based learning" removes the subjective preferences and replaces them with hard evidence that enables us to measure learning success, to fill gaps in an individual's knowledge base and to use feedback to refine the educational programs to increase effectiveness in the future.
It means taking hard looks at all of the assumptions that have been made about training in the past and using unambiguous yardsticks to determine whether those practices are the most effective way to conduct training.
RG: You mean like the notion that each person has a preferred learning style and that means delivering training to him or her in that style is the most effective?
KK: Exactly! There is no empirical evidence to support this notion. Science has shown that the notion of auditory- or visual- or tactile-only learning styles is a myth; the reality is that a combination of methods delivers optimal results.
RG: So, in a sense, would you agree that there is a "best" way to teach different types of content?
KK: Absolutely. Look at how the new SCTE•ISBE training applies the science of learning to make it robust and effective. You've incorporated a variety of methods to help the cable workforce achieve technical excellence and ultimately improve worker performance.
RG: Yes, at SCTE•ISBE we're designing our learning program to prepare the brain for learning. We're instilling a deeper understanding of the subject matter; we're letting people apply their new knowledge and skills, and we're reinforcing to ensure retention.
KK: And research studies have shown that this kind of approach delivers better outcomes, especially in a highly technical industry. We know so much more now about the science of how people learn. We know that the best learning results are achieved when we can excite the neurons and create an environment of receptiveness.
We also now have the technology to do things that we know work, to measure the effectiveness and impact, to drive improvement, and to adapt. I believe that's the real power of SCTE•ISBE's CORTEX Expert Development System™: You send people mini modules of no more than 5 minutes; you allow them to take a deep dive into the content with e-books that explain the technology; you let them apply what they've learned both in person and in an interactive 3D simulation; you reinforce their knowledge with games; and most importantly, you measure effectiveness and close gaps in knowledge and skills.
RG: I always say that learning's not a vaccination; it's not a one shot deal. It's a process and technology that is enabling us to improve how we build lasting knowledge and skills that truly impact the business.
KK: Forward-looking companies are recognizing that a robust training program using the best learning science is key to achieving optimal results. CORTEX will help your customers see the value of learning and in a day and age where companies are tempted to cut training to reduce expenses, they will see that they should be doing the polar opposite. A sound learning program, built on science, and continuously measured — such as the one SCTE•ISBE offers with CORTEX — is a competitive advantage.
---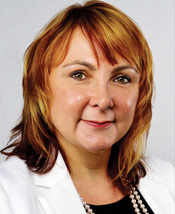 Reni Gorman
VP, Learning & Development, SCTE•ISBE
rgorman@scte.org
Reni Gorman is responsible for the creation and execution of SCTE•ISBE training programs, including new brain-based solutions that provide needs assessment, customized, individualized learning plans and on-the-job reinforcement, as well as measurement of impact and ROI. Prior to joining SCTE, Gorman was an award-winning educational innovator who designed Merrill Lynch, Pierce, Fenner & Smith's first online university and served as VP of Global e-Learning and Talent Management for Investment Banking with Morgan Stanley. She also has been a consultant to many Fortune 500 companies.
---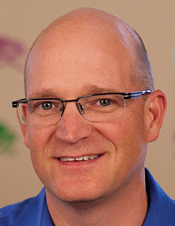 Karl Kapp, Ed.D.
Karl Kapp is a professor, analyst, speaker, and learning technology expert. He is a full-professor of Instructional Technology at Bloomsburg University in Bloomsburg, PA. where he teaches subjects related to learning technologies, games and gamification. He is the Director of Bloomsburg's Institute for Interactive Technologies, which works with organizations to create evidence-based instruction including games, gamification solutions and simulations.
---