By David Ririe
"Ask yourself one question, 'Is it right?' Then do what you believe is right for your town, your state and your company."
— Cox founder, Governor James M. Cox
Almost two months ago now, in February of 2020, we were kicking around some ideas to write about smart cities and IoT deployments happening here at Cox Communications. Things certainly took a dramatic turn all over the world since those discussions. It is now mid-April and I am writing to you from home. You may even end up reading this at home, depending on how things turn out in the next month or so.
I wanted to touch on a few things we have seen here in our network over the last month and a half and how we are responding. Before we get too far into that discussion, the "NCTA — The Internet & Television Association" has published some great information on their website regarding the status of several cable networks in the U.S., including ours here at Cox Communications. Their COVID-19 dashboard can be found at https://www.ncta.com/COVIDdashboard.
We have spent the last several years aggressively upgrading our network capacity with DOCSIS 3.1 and more recently deploying remote PHY nodes in our new distributed access architecture (DAA). Our CTO Kevin Hart summed it up very well in a recent interview with the NCTA*:
"This is a short-term crisis, but we've been executing a long-term plan, being able to handle the increased demand and growth on our networks," Hart explained. "From a network perspective, we've been working on a multi-year transformation on the road to 10G, which includes deploying DOCSIS 3.1, taking fiber deep, adding more upstream capacity and using software enabled remote PHY devices, smart nodes that in the future we can monitor and make changes to remotely. These things we've been working on for a couple years have put us in a very good spot to handle peak demand." —Kevin Hart, CTO, Cox Communications, Inc.
We, along with many other operators have also introduced, adapted, and/or lowered prices on our tier speeds to ensure that as many customers as possible have access to the Internet during this time. We are also waiving usage allowances and offering free tiers to low income K-12 families so digital learning can continue without interruption. We launched CoxFreeWiFi across many of our hotspot locations to increase access opportunities for our communities during this difficult time. We continue to partner with schools, municipalities, and businesses to analyze creative solutions to solve connectivity requirements during this unique time. Above all else, we have tried to assure the reliability of services, avoiding non-essential maintenance whenever possible and ensuring that our customers and our communities can count on our services. Those services are required now more than ever to connect students to their teachers, employees to their companies, families to their loved ones and even the sick to their doctors.
The vast majority of our networks have maintained their reliability while meeting the increasing demands. We have also experienced the occasional hot-spot or trouble area as utilization rates have skyrocketed. Much of the network traffic has followed statewide shelter-in-place orders and schools have moved to online learning. This new traffic has presented isolated challenges, particularly to our upstream capacity. Many of the network upgrades that were already underway have been considered multi-year efforts, often based on physical plant and construction work. We are now working around the clock to accelerate those efforts where necessary and thinking outside the box to come up with alternative levers to pull in this unprecedented time.
When this pandemic is over, I believe we will look back at our many successes and valuable lessons learned along the way. There is an army of technicians and engineers working diligently to ensure delivery of what was once considered a digital distraction and entertainment medium, the Internet. Most would now consider digital connectivity an always-on essential communication service required for daily life. I am proud of the work we have done so far and promise that we will continue delivering on our customer first promise in the future. The answer to the question from Governor Cox, "Is it right?", will be a resounding yes for our industry.
We will revisit the article on what Cox is doing in the IoT and smart city space in our next article. We have some early trials underway in our Nevada markets using sensors and cameras as well as fleet management in our Cox Automotive family of companies. Until then, stay safe, stay healthy, and care for your families. We look forward to speaking with you again in a few months, when hopefully we will be at the tail end of this pandemic.
* https://www.ncta.com/whats-new/coxs-cto-and-coo-explain-why-internet-infrastructure-is-ready-for-the-unknown
---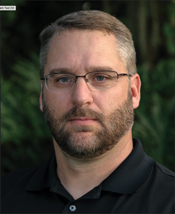 David Ririe
Sr. Director, Access Engineering
Cox Communications, Inc.
david.ririe@cox.com
David Ririe serves as a Senior Director in the Access Engineering group for Cox Communications in Atlanta, GA. He has worked in various engineering roles for Cox Communications starting as a Network Engineer in the Omaha, NE market 14 years ago. He has lead the team through a number of transitions and upgrades on both the DOCSIS and PON technology platforms in that time. He began his telecom career in the U.S. Air Force working on various communications and data networking platforms in the air and on the ground.
---
Feature Image: Shutterstock