DISTRIBUTION
---

AMPLIFIERS
 ACI Communications, Inc. 1 GHz Amplifiers 1002 MHz Amplifiers using GaN Hybrids. This results in higher output with more reliability. Programmable digital AGC gives you future proof amplifier. Standardized housings between amplifiers and nodes allows easy segmentation.
800-509-4902
cs@acicomms.com
www.acicomms.com
---

DISTRIBUTOR
Technetix offers a unique combination of R&D, world-class technology, installation accessories and supply chain solutions that manufacturers and distributors alone cannot match.  This gives us the ability to provide creative and flexible solutions for virtually any customer challenge.
866-956-5608
www.technetix.com
---

EQUALIZER
Antronix The Antronix GREQ-42-2 is an inline return path only equalizer specifically designed for use in headend applications requiring tilt compensation within the 5-42 MHz return band for signal optimization. The product is designed to withstand 6 KV ring wave surge, and has ANSI/SCTE 01 compliant F-connectors.
609-860-0160
sales@antronix.com
www.antronix.com
---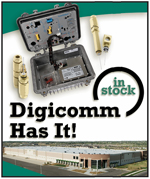 EXCESS INVENTORY
Digicomm International, Inc. Utilizing the excess inventory market for NEW telecommunications equipment, Digicomm purchases & stocks large quantities of CATV inventory. This method of purchasing enables us to often offer much lower pricing than the manufacturer direct. Consider Digicomm a source for acquisition of new products & for liquidation of your excess inventory. Cisco (SA), Corning Gilbert, PPC, Preformed Line Products, Maclean Senior Industries & Opti-Loop.
303-799-3444
sales@digicomm.com
www.digicomm.com
---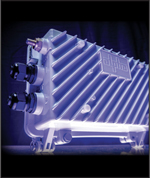 GATEWAY
Alpha The AlphaGateway family of products solve the challenges to deploying new revenue-generating services over existing HFC networks. Easily deployable throughout the outside plant network, the AlphaGateway provides power over Ethernet (PoE), which is the standard interface for Wi-Fi radios, IP cameras, small cell radios and other connected devices. Using the AlphaGateway's enabling technology, operators gain flexibility for interactive device placement with minimal capital investment.
360-647-2360
alpha@alpha.com
www.alpha.com
---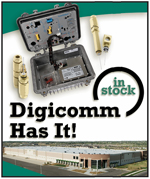 PADS/EQUALIZERS/PLUG-INS
Digicomm International, Inc. offers same day shipping on replacement pads, equalizers, filters and various other amplifier plug-ins. These replacement plug-ins offer the same specifications as the originals from the manufacturer. We stock Digicomm pads and equalizers for Cisco (SA), Arris (C-COR & Motorola), Philips, Texscan, ACI, ADC, Antronix, ATX, Augat, Aurora, Harmonic & others.
303-799-3444
sales@digicomm.com
www.digicomm.com
---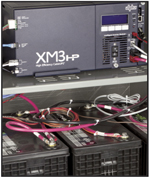 POWER SUPPLIES
Alpha Technologies Our recently introduced XM3-HP CableUPS combines time-tested, robust reliability with next-generation internal intelligence capabilities. With ground-breaking transformer design improvements and the most intuitive and user-friendly interface available, the XM3-HP offers improved efficiency, optimized performance and reduced operating costs.
360-647-2360
alpha@alpha.com
www.alpha.com
---

WI-FI
Alpha Technologies The XM-PoE Kit combines the UPS power from the XM2 or XM3 power supply with DOCSIS 3.0 backhaul through the DM3.0 transponder to provide IEEE 802.3at Power over Ethernet (PoE)+ powered network connectivity up to 100m from the power supply location, providing maximum flexibility for equipment mounting and positioning.
360-647-2360
alpha@alpha.com
www.alpha.com