Crawl, Walk, Run to Network Transformation – DOCSIS 3.1
By David Ririe and Chris Topazi
"If you can't fly then run, if you can't run then walk, if you can't walk then crawl, but whatever you do you have to keep moving forward."
-Martin Luther King, Jr.
---
Having recently completed our initial deployments of DOCSIS 3.1 OFDM on our CCAP platform here at Cox, our team took a few moments to take a deep breath and reflect on what has occurred over the past two years. We thought that sharing our reflections on the successes we have had, the challenges we have faced and overcome, and our view of what the future may hold, would be of interest to those planning to journey down a similar path.
Roughly two years ago, our Access Engineering group began an RFP for a CCAP platform. At that time, while CableLabs was putting the finishing touches on the DOCSIS 3.1 specifications, new hardware and software were still being developed by silicon and equipment manufacturers. Simultaneously, we as cable operators were trying to wrap our heads around this new thing called OFDM. Even creating the requirements to go into an RFP was a difficult task, given the unknowns of this new technology. Lab trials and selecting a vendor were challenges, with so many pieces of equipment still under development. We had a handful of DOCSIS 3.1 modem reference designs, and no tools for monitoring performance.
Today, we have replaced roughly 10 percent of our CMTS footprint using a mix of SC-QAM and OFDM enabled CCAP chassis. We have also deployed hundreds of D3.1 CPE devices, and will soon be able to reliably offer gigabit speeds to our subscribers' homes over our existing network in multiple markets. This transition has been such a success that we plan to have replaced our entire footprint of CMTS chassis and have this capability nationwide within the next few years. The speed with which this change has taken place is unprecedented. The industry developed specifications, created silicon, hardware for headend and CPE devices, new software, and enabled deployment by operators in less than five years. Contrast this pace with that of DOCSIS 3.0 — a transition that took over a decade, while being an extension of an existing PHY technology and this is even more impressive.
What drove this rapid change? Clearly, there are many drivers. These range from growing customer bandwidth demands due to new services, to competitive pressures from other service providers. In response to these other offerings, many in our industry, including Cox, responded quickly with fiber-to-the-home solutions. We also know how costs and construction-intensive tasks affect the FTTH buildout and overall network upgrade plans. To provide a superior customer experience, our industry required a technology that leveraged the existing network infrastructure and that could be deployed at scale to serve a much broader set of customers. That need brought forth DOCSIS 3.1, and while we are in the beginning stages of its capability, it is serving us well, thus far.
As with all changes, this technology evolution has not been without its challenges. One of the largest challenges, in our experience, has been the relative immaturity of the technology, both on the headend and customer premises side. No specification can be perfect, and there is always the issue of how it is interpreted. With previous technologies there was more time for testing and integration at equipment vendor labs and at CableLabs. Now, because operators saw a need to adopt this technology quickly, much of the integration testing has happened in our own labs. Generally speaking, the technology has worked very well. There have been the expected software bugs, and in some cases incremental feature sets were being added as we have moved along. At Cox, we have spent numerous test and debug cycles in the lab to get to the point where we felt comfortable deploying DOCSIS 3.1. This included convincing ourselves that we would "do no harm" in introducing OFDM into an environment that already includes DOCSIS 2.0, DOCSIS 3.0 and set top boxes. Coexistence, in a world where the number of variations is greater than ever, is no small task.
Another sizable challenge has been in preparing our network for OFDM deployment. This has included efforts such as clearing of spectrum, finding innovative methods to locate and remove filters in the network that would impair OFDM channels, and characterization of our HFC plant to determine the optimal settings for our OFDM channels. This has involved collaboration with multiple teams within our company, and our outside plant team has played a key role in the success of these efforts. Our two teams have worked side-by-side for months, on the lab bench and in the field, to collect the necessary data to make this deployment a success. It is a collaboration that will serve us well going forward into other technologies like distributed access architectures, fiber and wireless.
Another area where we have had challenges but have made significant strides is in network monitoring. DOCSIS 3.1 is a completely new animal to our tools development teams and the specifications allow us much greater visibility into the network with DOCSIS 3.1 devices. An entire article could be devoted to the work that has been done in this area alone, but we will hit just the highlights here.
As with network preparation, in this space collaboration with other teams has been key. Our Access Engineering team was tasked with helping our Network Monitoring Systems, Customer Care, Product and other teams get up-to-speed on the changes that were coming to our network. This involved identification of the most useful metrics, how to interpret those metrics in the tools, defining how they would be used to validate installs, and what the customer service flow should be based on those metrics. How do we validate that an installation of our gigabit service is good? How do we decide thresholds for OFDM metrics? What are the critical metrics that drive a truck roll? These and many other questions have to be answered. It has been a two-way education process as our teams have learned a vast amount about the roles of others while we shared our technical knowledge, and that understanding will serve us all well as technology continues to evolve.
The approach that we credit with allowing us to be successful in the face of these challenges has been a model that is based largely on the idea of "crawl, walk, run." From the beginning of this project our engineering team defined various waves of deployment with clear entrance and exit criteria. We began with serving our office locations with new equipment and carefully chased down any anomalies that were seen. We transitioned very slowly to live customer nodes — from a single node, to a few nodes, to a full chassis, to several chassis, and we allocated appropriate soak periods to ensure success. Just as important, we had buy-in from our Product teams that this is the approach we would take, as they are eager to sell new services in a very competitive environment. However, it is of utmost importance to Cox that we are a trusted provider to our customers and to rush this process would run counter to that philosophy.
The crawl, walk, run model is also being employed for our OFDM deployment from a technical perspective. We've started with simple configurations that all modems could handle, and we are gradually working our way toward more complex channel configurations, that will truly unleash the capacity of our HFC network as the technology becomes more mature.
What about monitoring tools? Yes, that model works again. Our monitoring began with engineering scripts, evolved into the collection of a few key metrics, and as capabilities increase as the schedule allows, we are adding more parameters. Eventually, as development time allows and CPE penetration increases, we will unlock some of the more powerful proactive network maintenance tools that are available to us in DOCSIS 3.1.
It has been an exciting two years to work in Access Engineering here at Cox, and the next few years will assuredly continue that trend. As Plato said, "Necessity is the mother of invention," and thus far the industry has responded very favorably to capacity and competitive demands through a strong partnership between operators and vendors. Those demands are continuing to increase, so we are not resting on our laurels. We are continuing to move forward. We are already beginning work for spectrum upgrades, expanding our use and complexity of OFDM, a transition to IP video, video convergence onto CCAP and distributed access architectures. We are beginning to experiment with OFDMA and look forward to investigating full duplex
DOCSIS technology.
In reflecting on the past few years as an industry, we have many achievements of which we should be proud, but it is just the beginning. With so many changes on the horizon, we will continue to need to collaborate within our company, with industry partners, and continue to share our lessons learned and best practices. We crawl, walk, then run, into the transformation of our networks as an industry.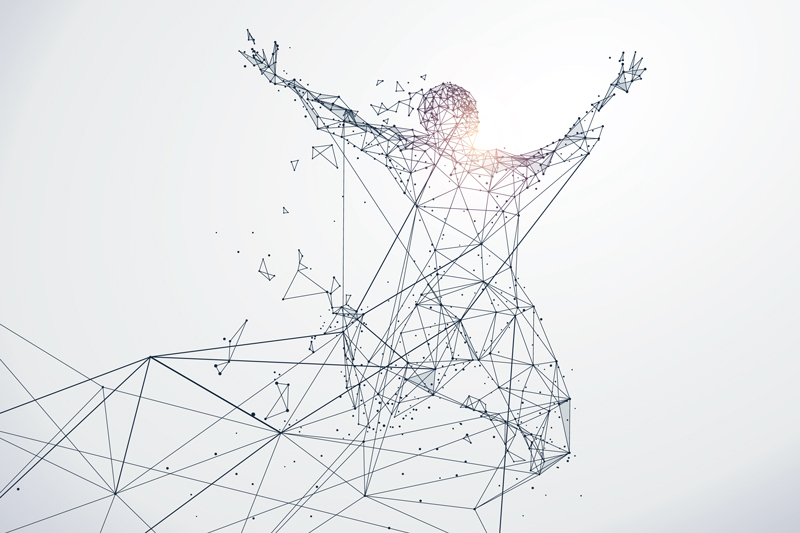 ---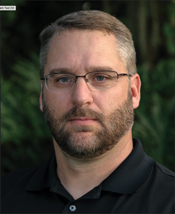 David Ririe
Sr. Director, Access Engineering
Cox Communications, Inc.
david.ririe@cox.com
David Ririe serves as a Senior Director in the Access Engineering group for Cox Communications in Atlanta, GA. He has worked in various engineering roles for Cox Communications starting as a Network Engineer in the Omaha, NE market 14 years ago. He has lead the team through a number of transitions and upgrades on both the DOCSIS and PON technology platforms in that time. He began his telecom career in the U.S. Air Force working on various communications and data networking platforms in the air and on the ground.
---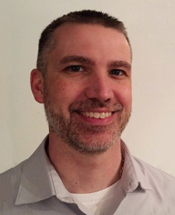 Chris Topazi
Senior Cable Access Engineer
Cox Communications, Inc.
chris.topazi@cox.com
Chris Topazi is a Senior Cable Access Engineer at Cox Communications, where he is responsible for testing and development of deployment guidelines for DOCSIS 3.1 technology. He has worked in the cable telecommunications industry for 18 years, including the past four years at Cox. Prior to joining the Cox Communications team, Chris designed and developed products for both headend and outside plant applications at Scientific Atlanta and Cisco.
---
Credit: Shutterstock