My current favorite musical, Hamilton, is about America's founding father, Alexander Hamilton. The show opens with the song, "Alexander Hamilton," and it gives a brief description of Alexander and where he came from. I could take you song by song, but there are 46 songs and it would take longer than most people are willing to read, so I'll sum it up: the musical tells his story! The musical ends by directly asking the question: "who lives, who dies, who tells your story?" How lucky am I to now serve as narrator and recount the stories of broadband cable's founding fathers. I have told so many … twice as many as all the songs in Hamilton!
I am so honored to present to you the inside story of Peter Schultz, one of the founding fathers of fiber optics. How did I get this technical genius to sit for an exclusive interview with Stewart Schley? Well that is a story in itself! Steve Harris, Senior Director of SCTE•ISBE, our resident author on fiber, was telling me about Peter Schultz: "If you can get an interview with Mr. Schultz, Cathy, it would be like getting a movie star!" He was shocked yet delighted when I told him that this celebrity inventor was getting top billing in the summer issue. And as they say the rest is history!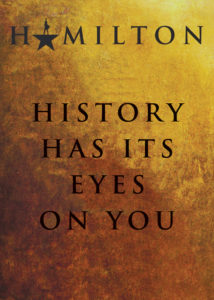 But wait, there is more this quarter. I teamed up with Matt Polka, President of ACA, to present a conversation with the new FCC Chairman, Ajit Pai. Thanks to Matt and the entire staff of ACA, along with the special talents of brevity editing by Ron Hranac, this interview comes to you in all its glory! Sure, it's political but it gets up-close and personal and you get a great perspective from the main man himself. Listen carefully to what he is saying…our future depends on it.
Testing… it is a matter of life and death for your cable system. Tons of testing information and solutions are within and the first begins with Tom Williams of CableLabs, reporting on "Getting TDR Functionality on In-Cable Service lines." The decision to take a service line down is one of the toughest, but Tom has technical insight that will help! Unmanaged DOCSIS Wi-Fi is next. Brady Volpe discusses quality Wi-Fi service and how critical it is to DOCSIS networks. The Library's test guru Mark Bowers examines scalar testing and its importance in the HFC network. Welcome David Ririe, Sr. Director, Access Engineering, Cox Communications, who makes the grade with his article: "The Testing Dilemma: Getting it Right vs. Right Now."
And speaking of test equipment vendors …in our annual test center advertorial section, the leading test manufacturers discuss solutions for broadband testing. These vendors have obtained the gold standard with their testing products and services. I created the advertorial (sponsored editorial) as a way to let vendors tell you their story and go beyond what's written in ad copy or on a website. A company's story is a complete picture made up of problems and unique solutions. It makes no difference if you are a cable operator or vendor. If you wish to build a successful, sustainable business and a brand that will earn loyalty with your customers, you must constantly tell and update your story. It is your legacy and a strategy for future growth.
Who tells your story? You tell your story to anyone who will listen. I encourage you to start now and leave your mark on history because like Alexander Hamilton… "History Has Its Eyes On You."

---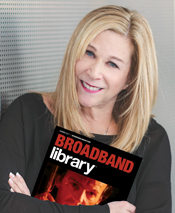 Cathy Wilson, Publisher
A cable industry veteran of 38 years, Cathy is founder and 20 year publisher of Broadband Library, recipient of the SCTE's 1998 Chairman's Award. She holds a B.A. and M.A. from Purdue University and the University of Arizona, respectively. Cathy is a member of the Cable TV Pioneers Class of 2000. She was honored in 2007 by NCTA with the prestigious Vanguard Award and was inducted into the SCTE Hall of Fame in September, 2016.
---
Credit: EQRoy / Shutterstock.com